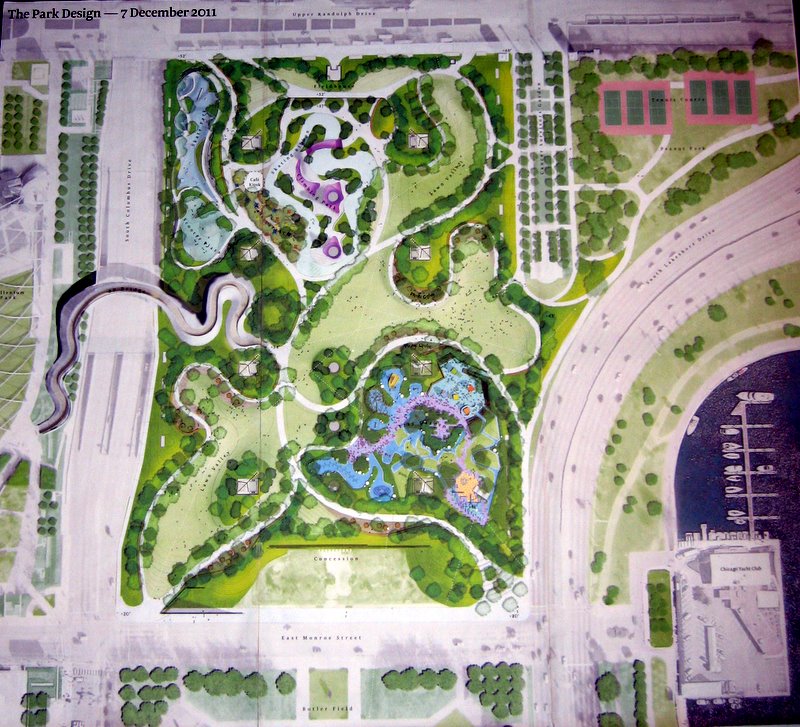 North Grant Park Design presented December 7, 2011 at Fairmont Hotel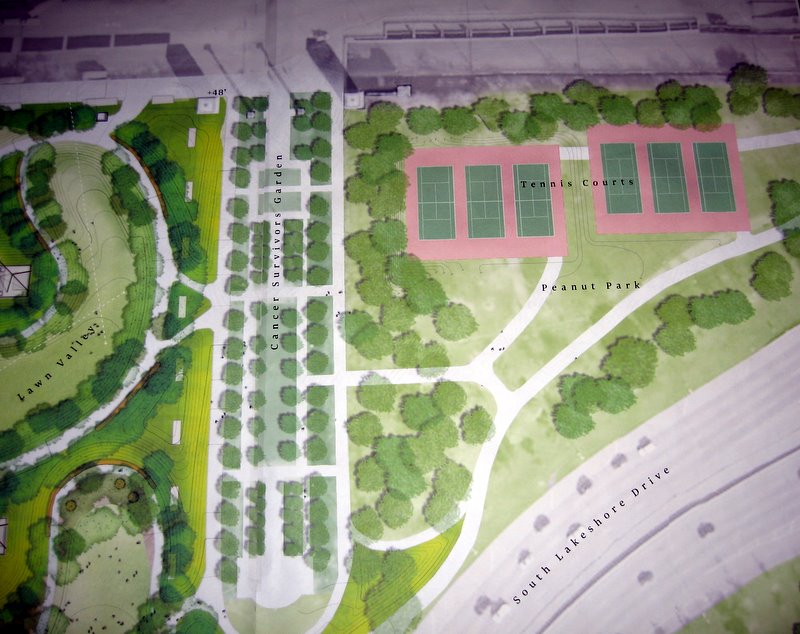 Because of the strong support from the previous meeting, the consultants proposed these 6 currently unfunded tennis courts in Peanut Park to replace the 12 tennis courts we currently have on Daley Plaza. 

Strong community support for the Cancer Survivors Garden prevented the park district from eliminating or moving this peaceful amenity.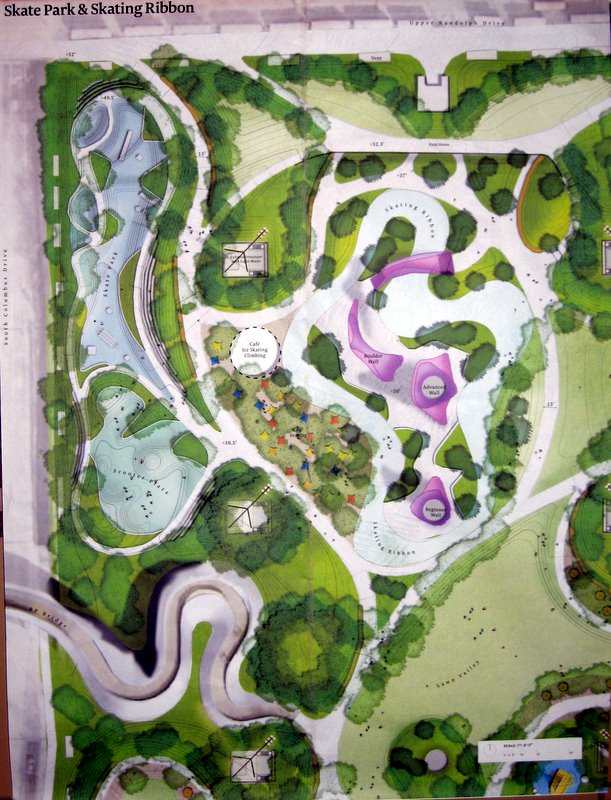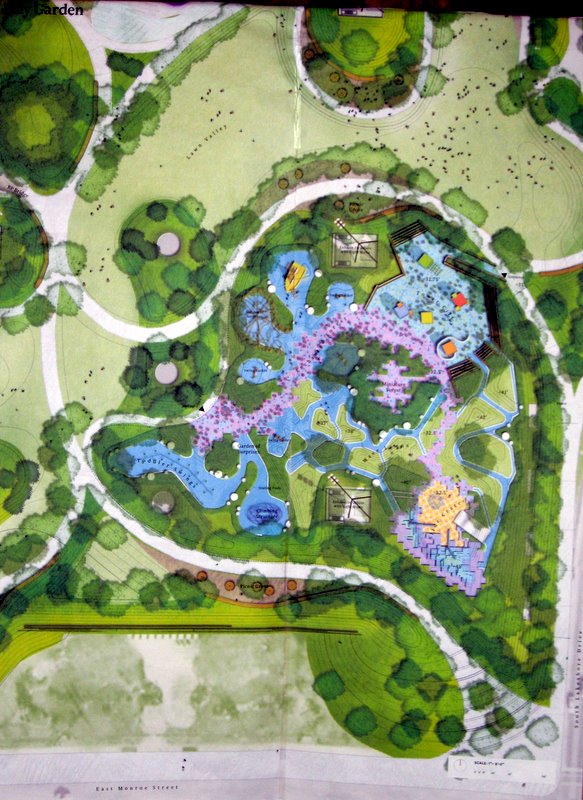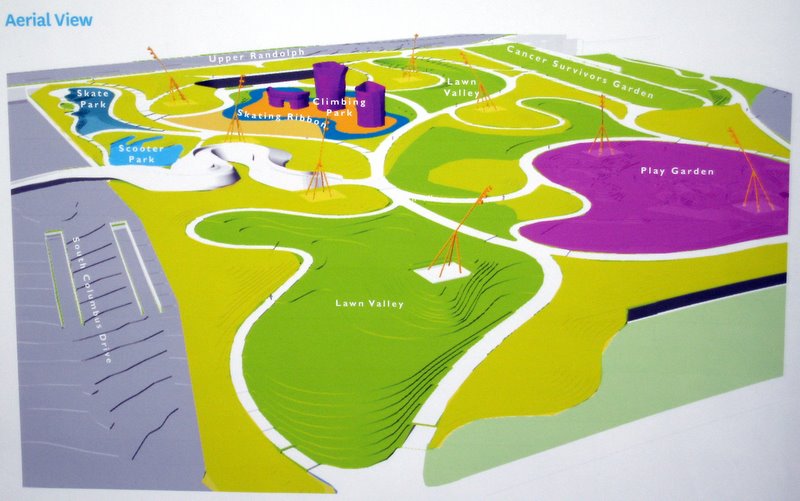 In the last revision all 12 existing tennis courts were eliminated.  These 6 courts were added in this latest version in Peanut Park to determine relative fit, but are currently not funded. If not properly designed the light over-spill could be a problem for the 400 residents.

The access to Lower Randolph, especially for dog walkers will be considered.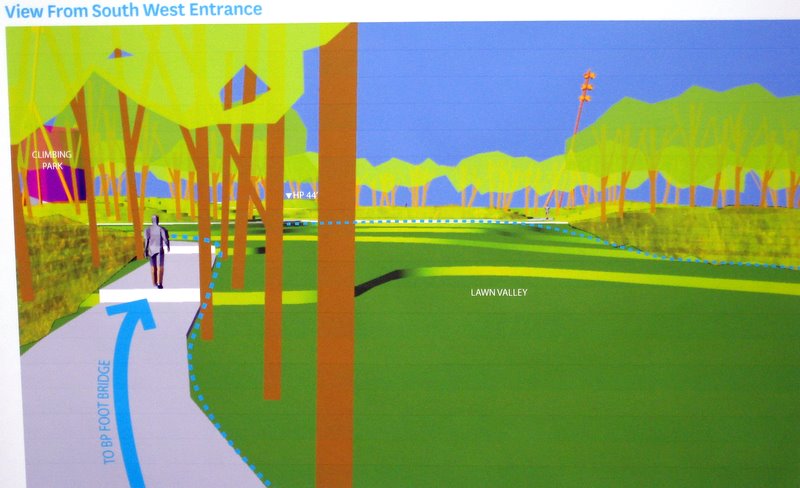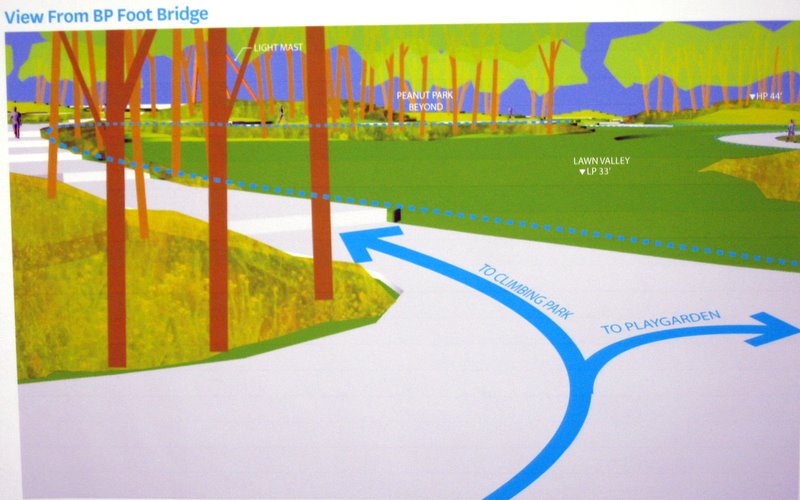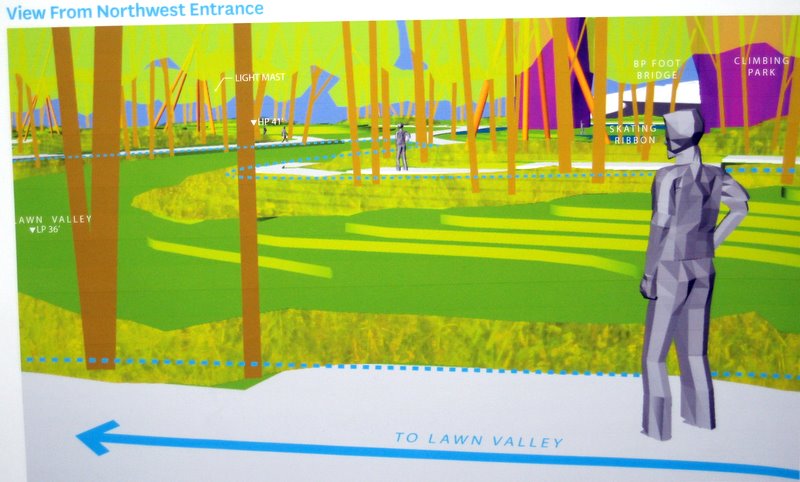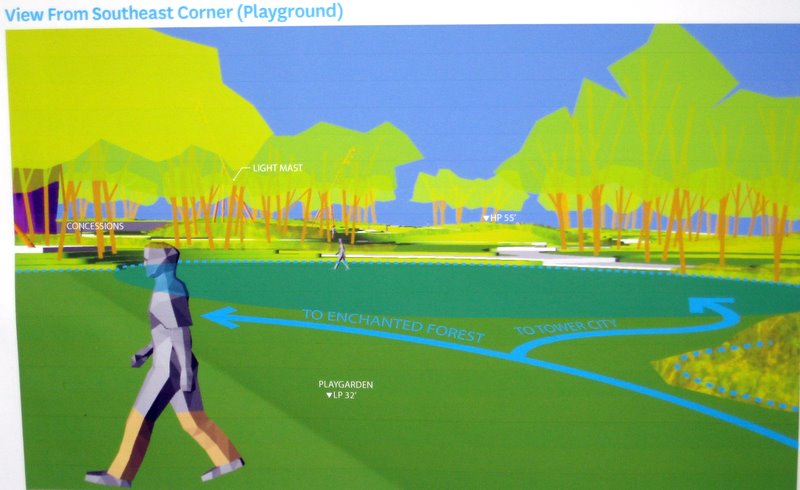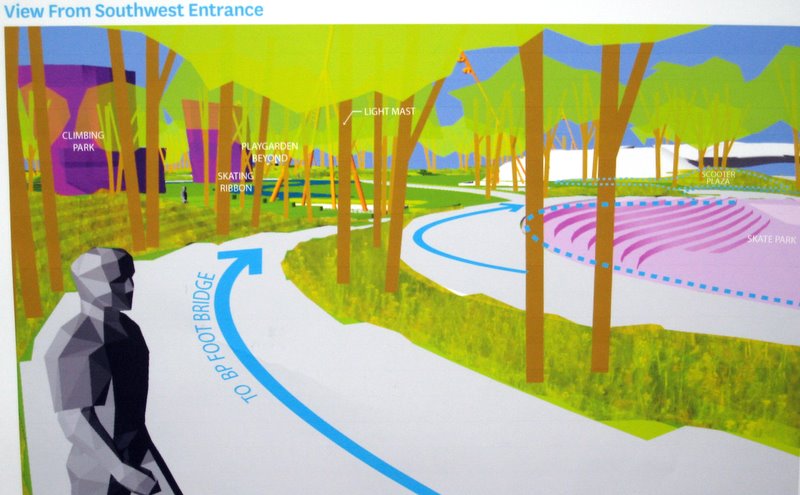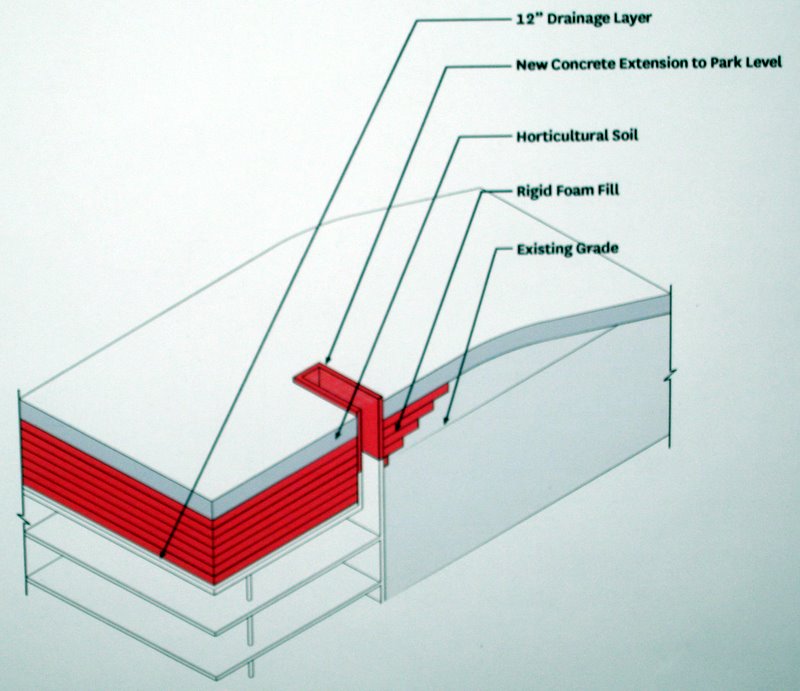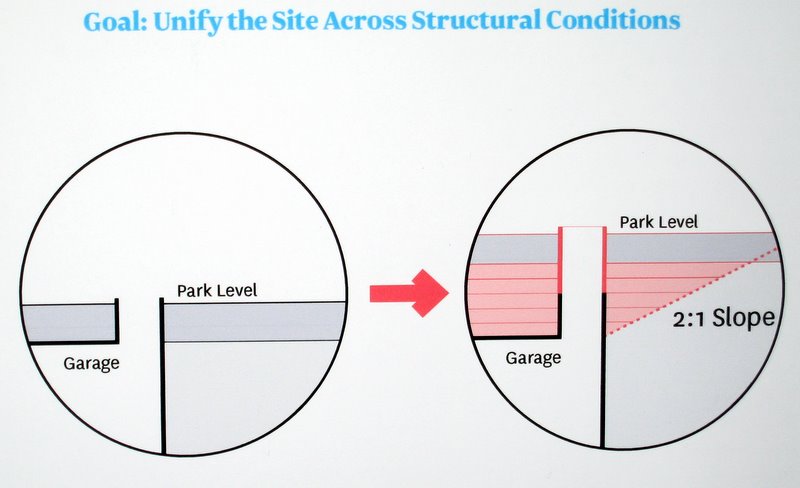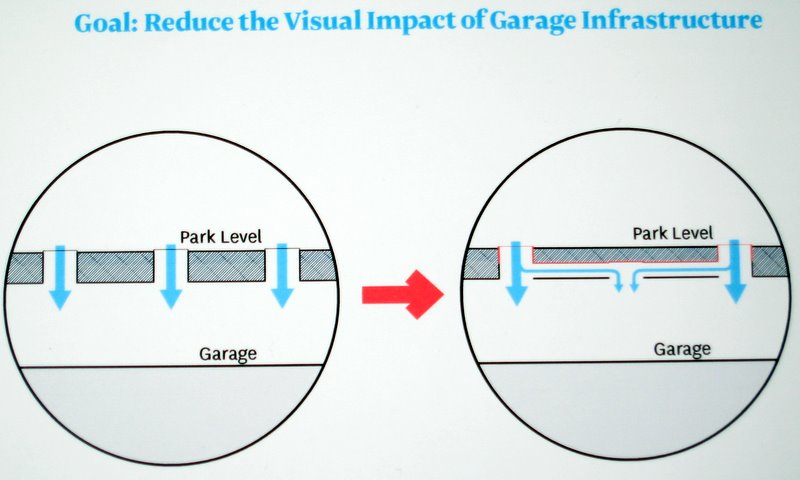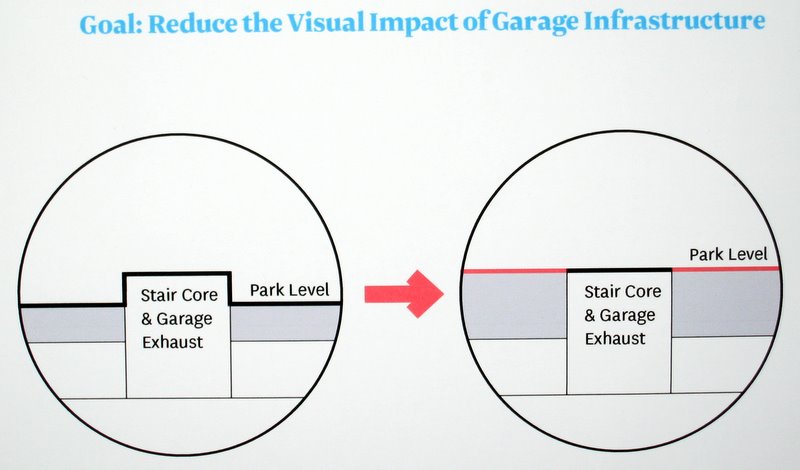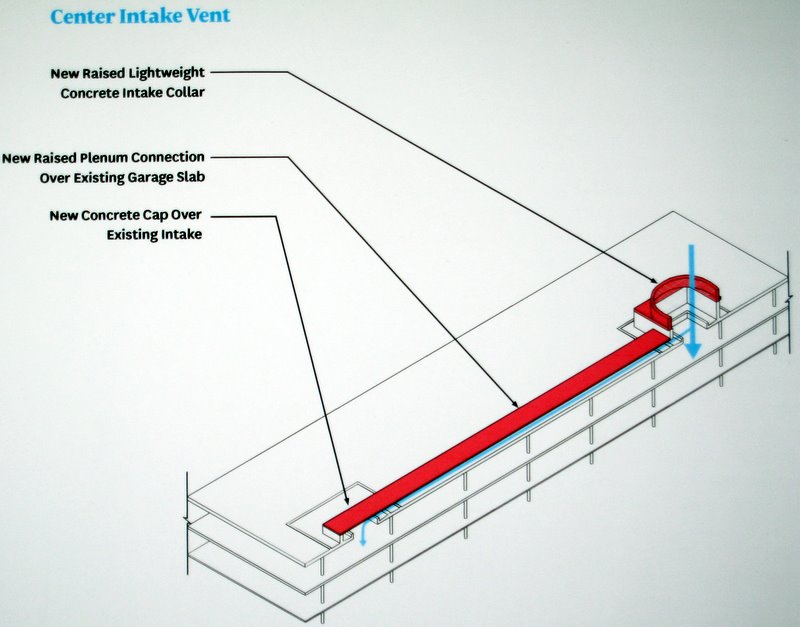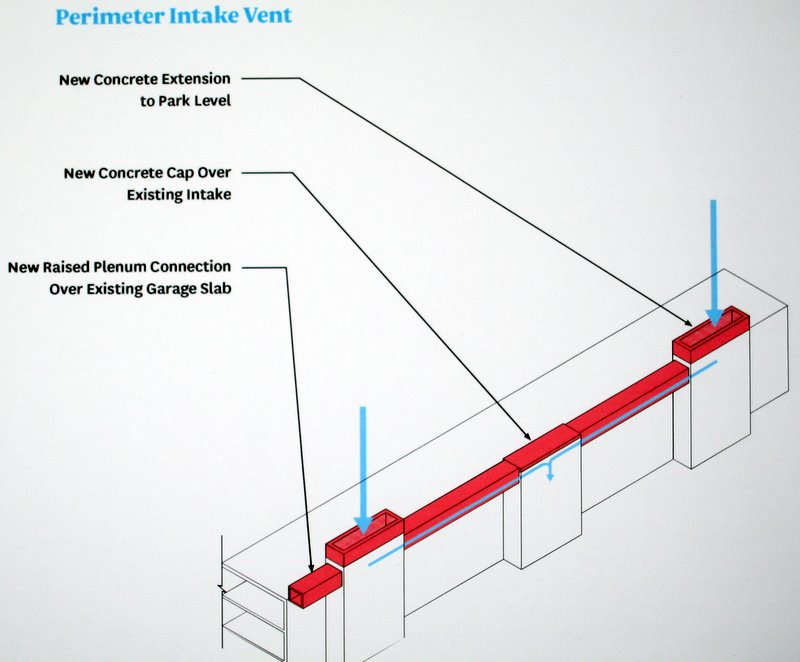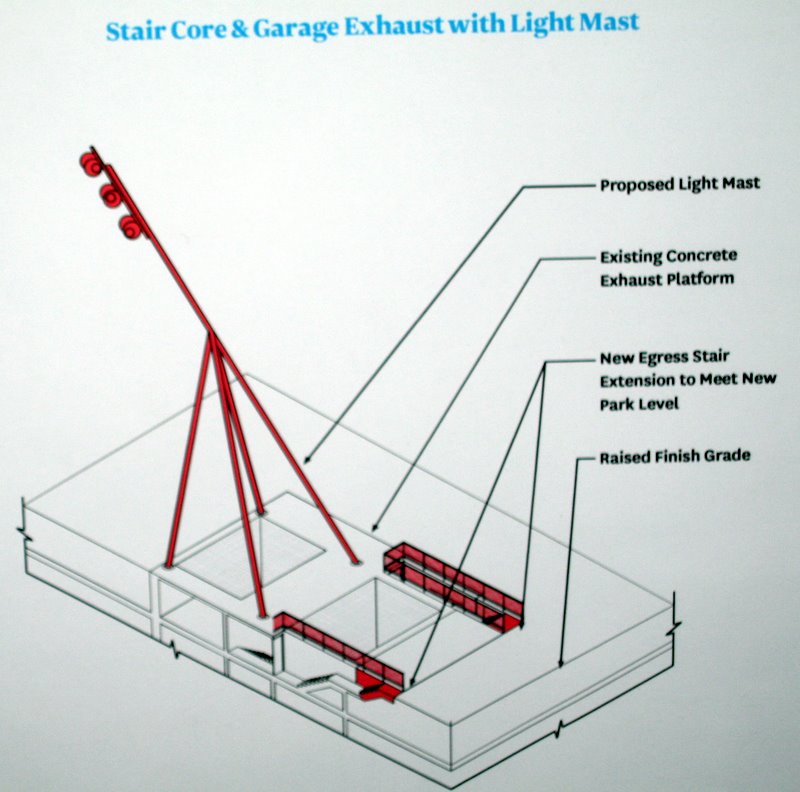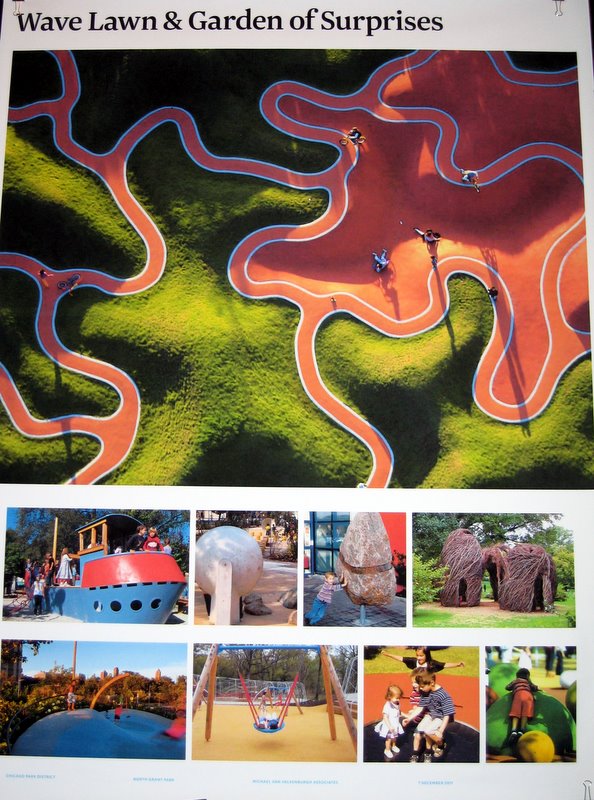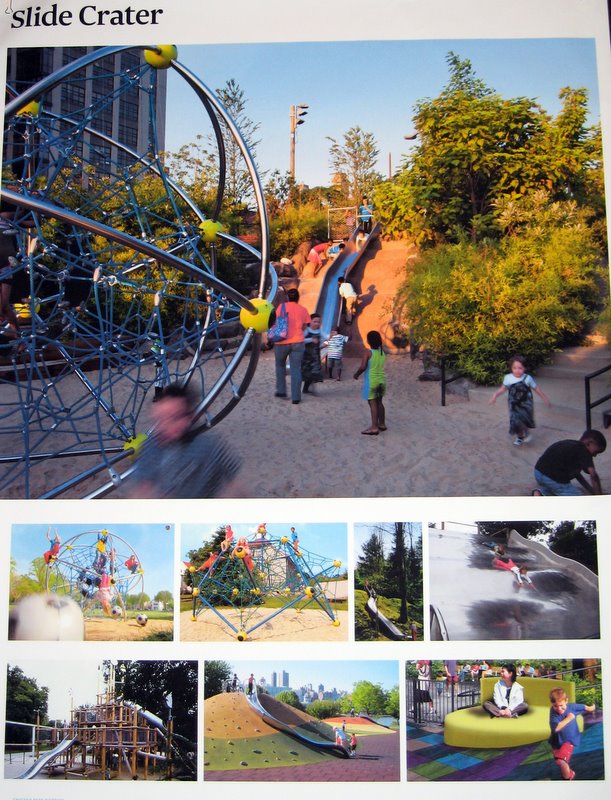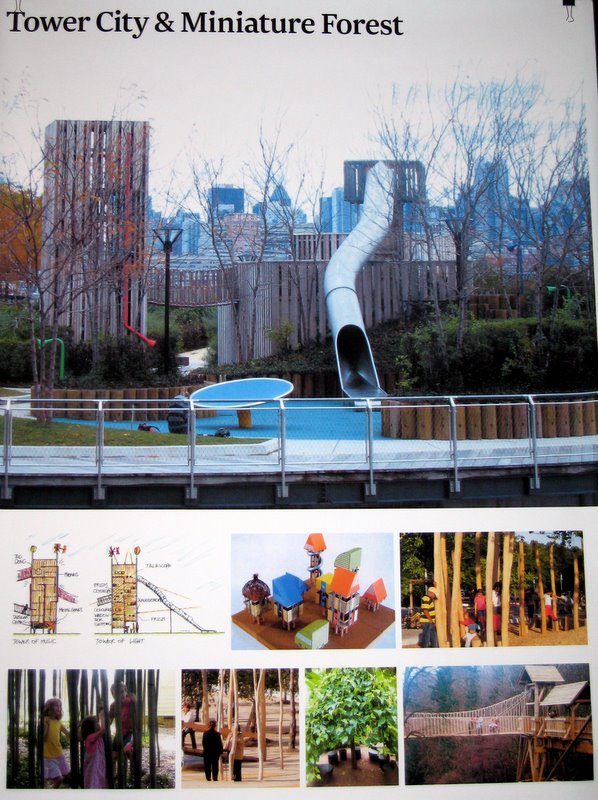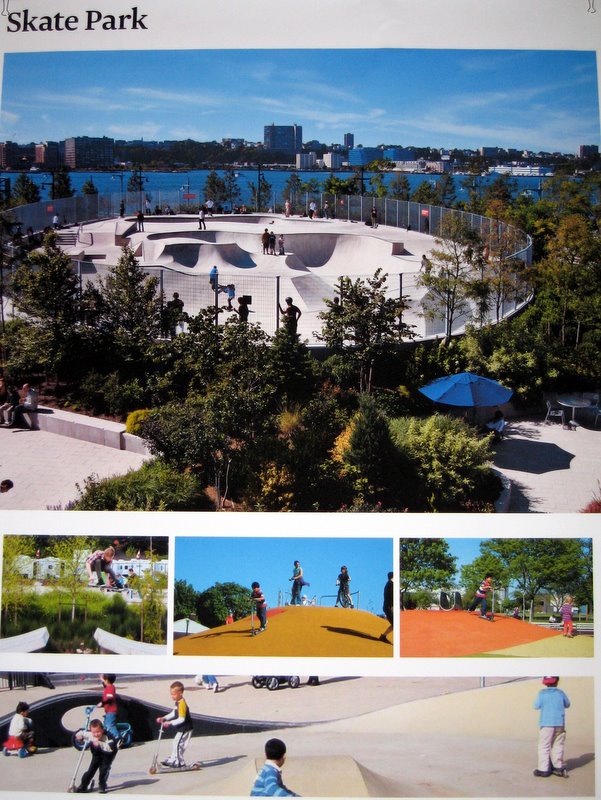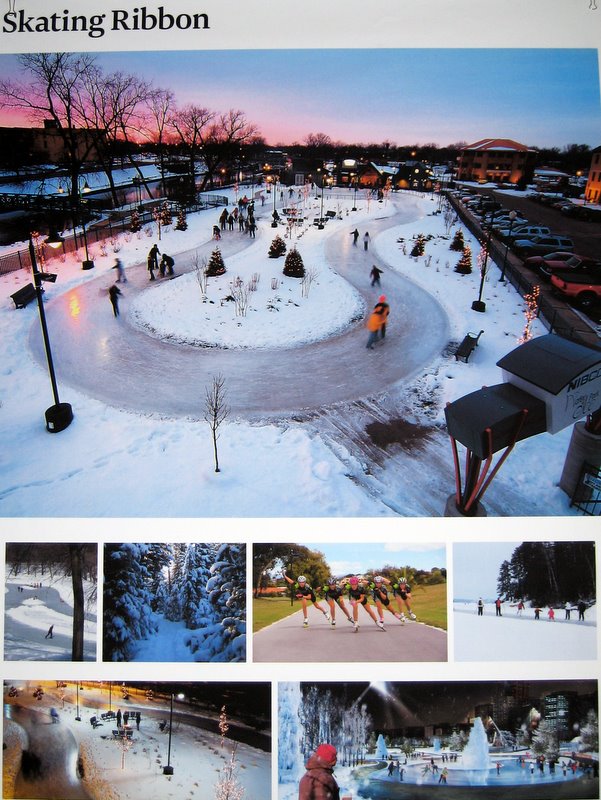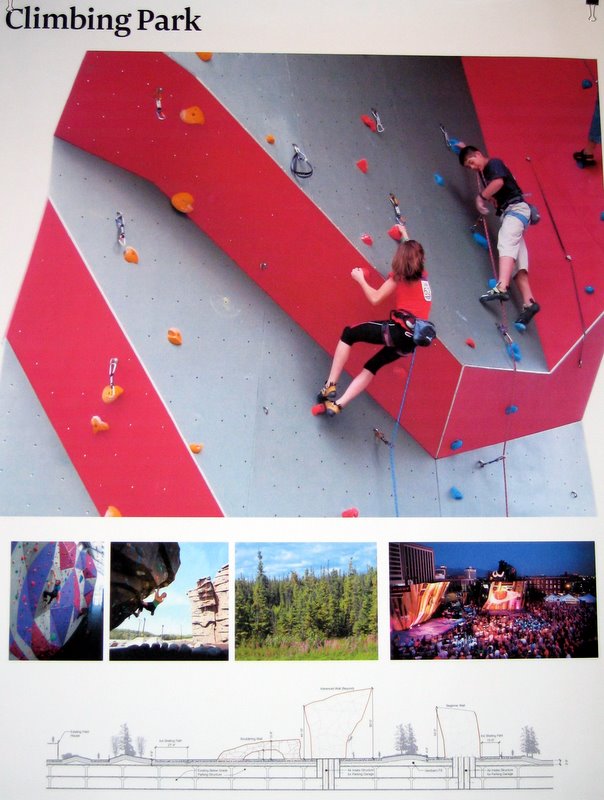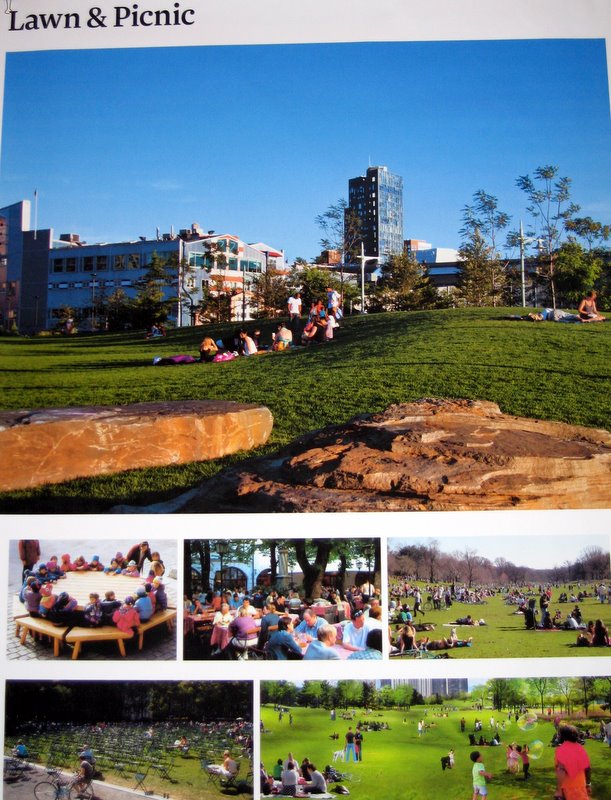 Please share your ideas, comments and any concerns here.

Existing     ------>       Planned

Unfunded Tennis Courts to determine relative size at this location. Light over-spill could be a problem here.

This may be another view from the Northwest Entrance (with the Skate Park and Scooter Plaza on the right)

Ice Skating Path, 27'' 4"

<-----At the Oct. 26, 2011 meeting, several residents expressed concern that we were losing all 12 tennis courts that we have enjoyed for over three decades.  The architect and the park district responded that several courts could be considered for Peanut Park. That raises concerns of light over-spill, if the lighting is not designed very carefully, and does not affect the adjacent 400 residents. The New Eastside community (and NEAR) would not support any environmental intrusion on our residents.  It appears that a more appropriate location for the proposed six tennis courts would be on the south half of Daley Plaza.  

The "desire path" for the thousands of persons walking from Millennium Park to Navy Pier can be expected to be from A to B to C.  The walkways between A and B appear to be more artistic than practical.

The "desire path" from Lower Randolph has not be recognized by the architect.

This may be a better location for the proposed six tennis courts, rather than adjacent to 400 residents, because of the anticipated light over-spill.

From Millennium Park (5 million visitors each year)

To Navy Pier (7 million visitors per year)

There will probably be a worn "desire path" between A and B. Or will the park district erect a fence (or rose bushes) to prevent the thousands of pedestrians going to Navy Pier from walking more directly.

AMERICAN ACADEMY OF PEDIATRICS

Skateboard and Scooter Injuries

The attractions of a skate park, a scooter plaza,  bouldering walls, and climbing walls will work with proper supervision.  Even the "Play Garden" could be dangerous without parental supervision. 

This appears to be a less intrusive location for the proposed SIX tennis courts ---------->