Access to Breakwater and Monroe Harbor Beacon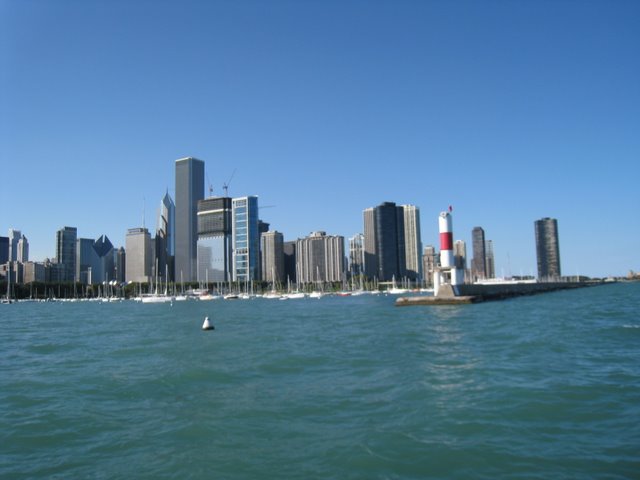 This is the View of Chicago's Beautiful Lakefront that was available for pedestrians and fishermen. Now the gates are locked and this view is only available for residents owning boats.

How can we get the Chicago Park District and the Army Corps of Engineers to reopen the breakwater at the Marine Station in DuSable Harbor?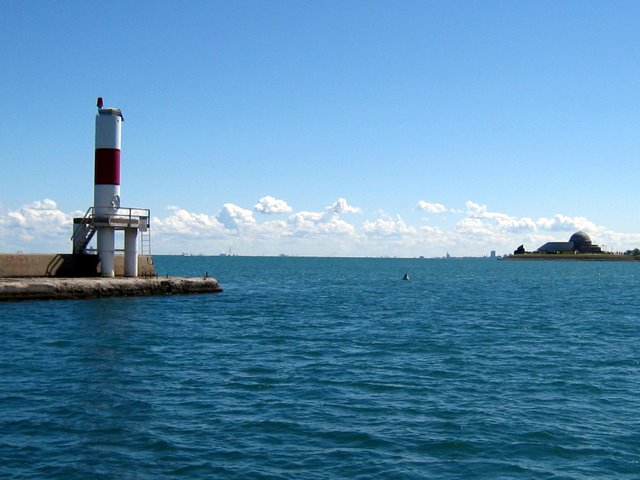 This is the desired destination that can be reopened----------->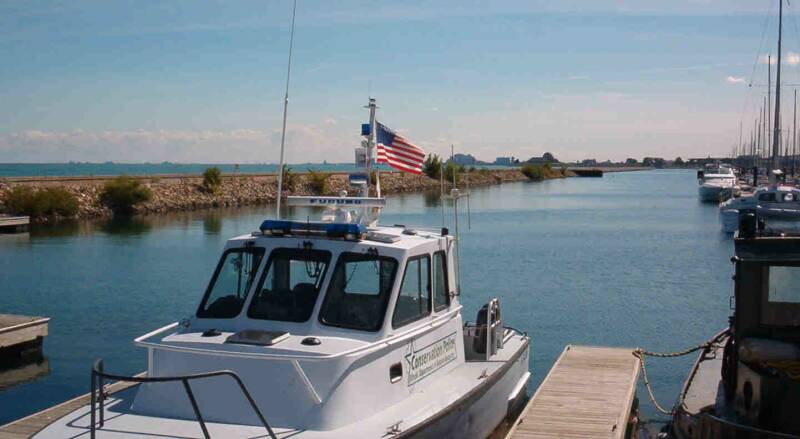 For just $200,000 in 2003, the U.S.Army Corps of Engineers wanted to repave the breakwater and open it to the public (that's all of us). Then we can walk all the way out to the Harbor Beacon for the beautiful view of an "open" Monroe Harbor with Buckingham Fountain and the Chicago skyline in the background.

This page was last updated: November 12, 2008
Can anyone remember how good the fishing was when you could walk out to the breakwater on the pier next to the Columbia Yacht Club?