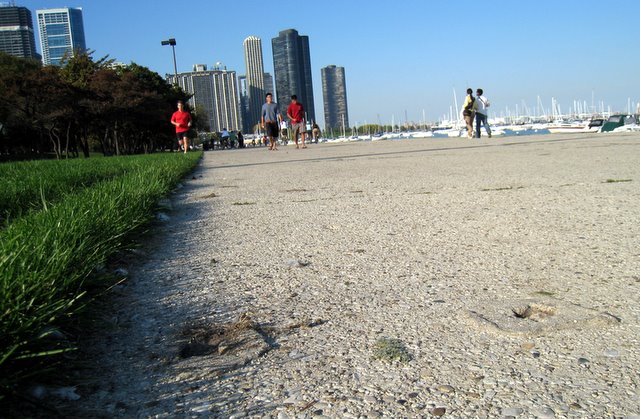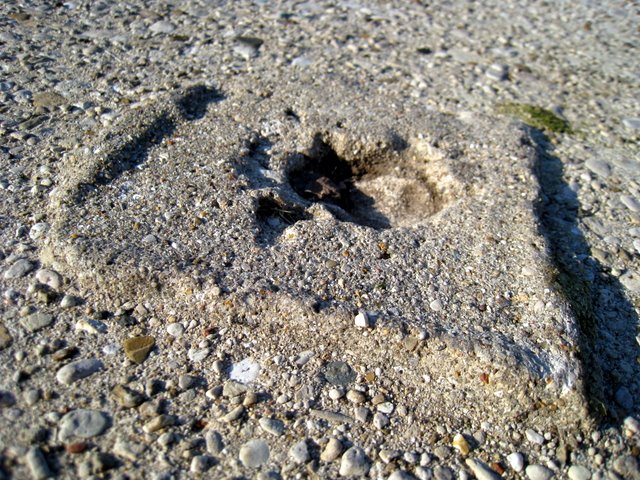 <----   Former Bench Mount                       Close-Up Below...

There has not been a single bench on the lakefront  from Monroe to Roosevelt in the last 10 years.

The Chicago Park District is being requested to allocate maintenance or boat income for these necessary park benches, for the comfort of the many thousands of residents and visitors that walk along our beautiful lakefront.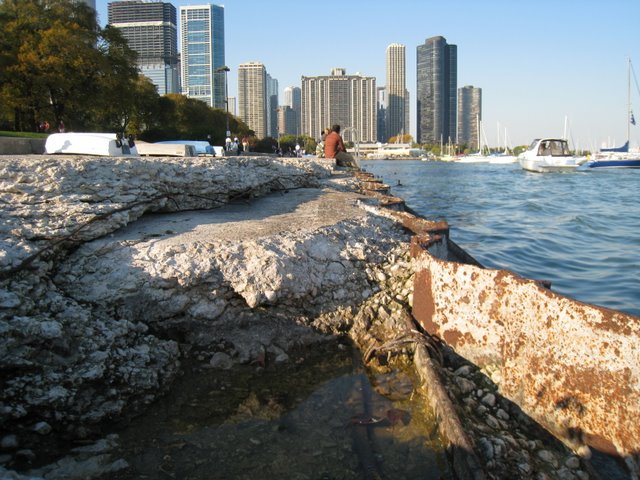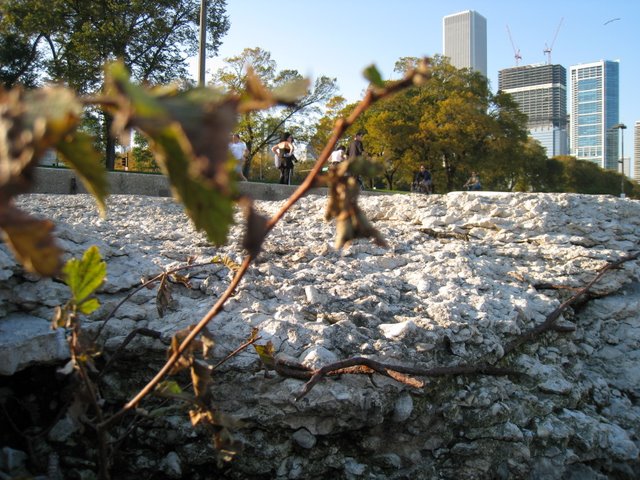 Grant Park Neglected Maintenance

After the downtown community rejected building a Dense Marina in the Northern Third of Monroe Harbor in 2003, the Chicago Park District has neglected the required maintenance of this popular lakefront walkway.

In the last 2 years, the park district has collected nearly $3 million for blocking off a major portion of Grant Park for the 3-day Lollapalooza event, and none of this money has been used to repair these dangerous conditions along Chicago's Frontyard.

<--- Dangerous rusted and exposed sharp wires in Chicago's Frontyard.

The two public planters on the Columbia Yacht pier are full of weeds, trash, and bugs. They need some Grant Park generated money and park district attention.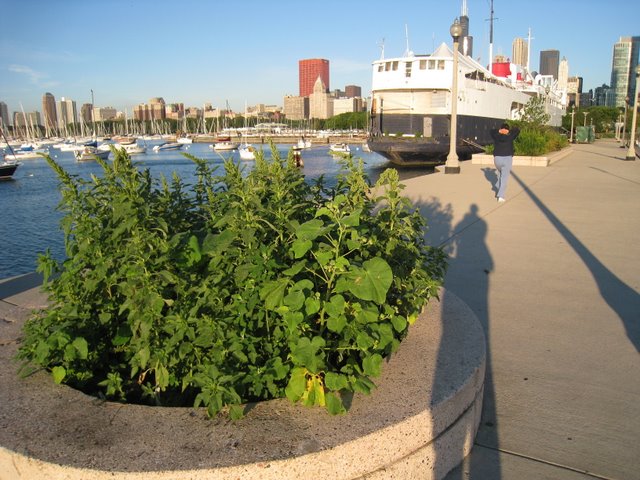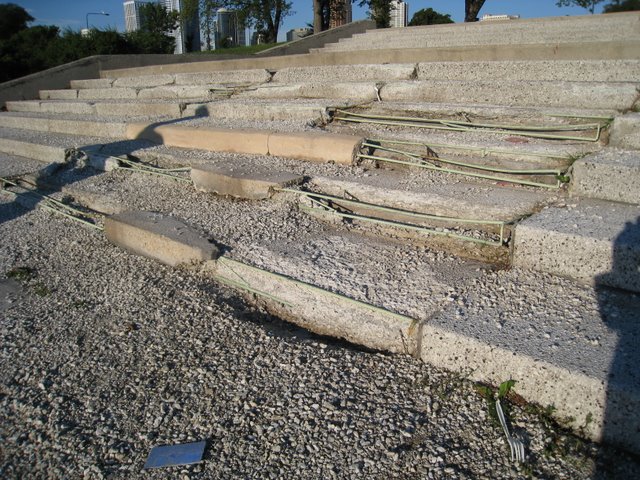 These deteriorated steps on the lakefront at the end of Jackson need park district maintenance attention. They are an embarrassment when seen by visitors to Chicago's Frontyard.

We must fix these steps so they are ready for the Olympic Committee 7-day inspection starting on April 4, 2009.

This page was last updated: November 10, 2008
After this webpage was published, we received this email concerning the missing drinking fountains along the lakefront:

"I wanted to mention to you about the lack of drinking fountains between Monroe and the Museum Campus.  About 3 or 4 winters ago, there used to be a fountain near the bird trail sign about 100 yards north of Monroe, on the path connecting the Bike Trail with the sidewalk next to the harbor.  A snowplow (park district) knocked over that fountain and they never replaced it.  There also was a fountain along the sidewalk by the harbor about 50 yards south of Jackson that was also knocked out that same winter and also never replaced."

This is a good example how many "eyes and ears" can help identify areas where we can improve the environment of our residential community. We will try to get pictures of these missing fountains, and add them to this webpage.

Another person observed that there are no basketball hoops on any of the tennis courts, or anywhere in Grant Park or Lakeshore East Park.