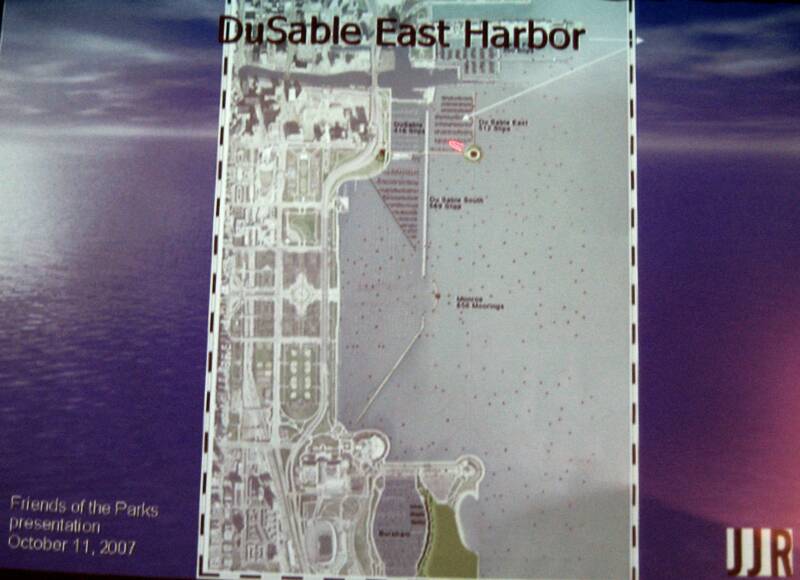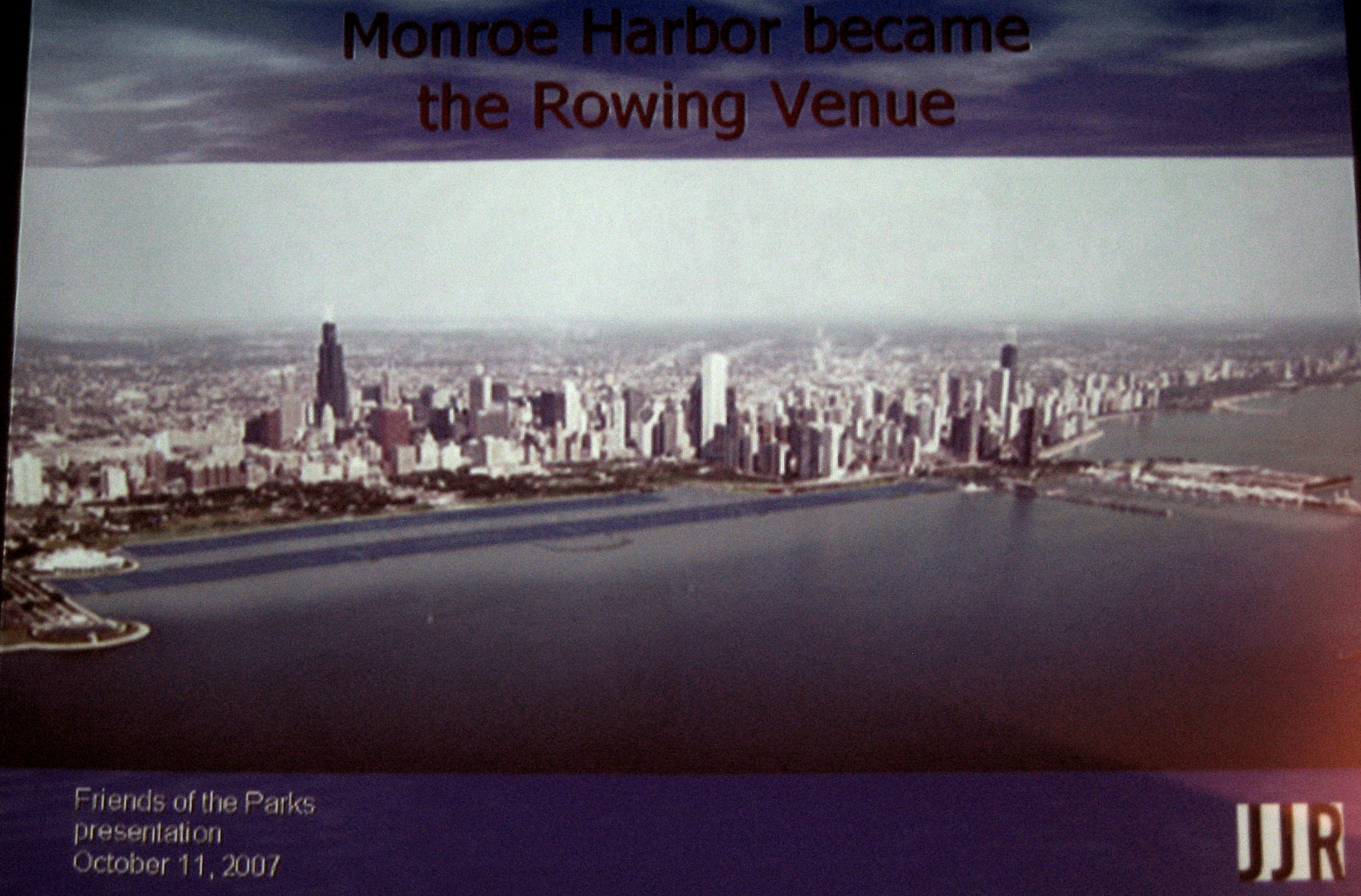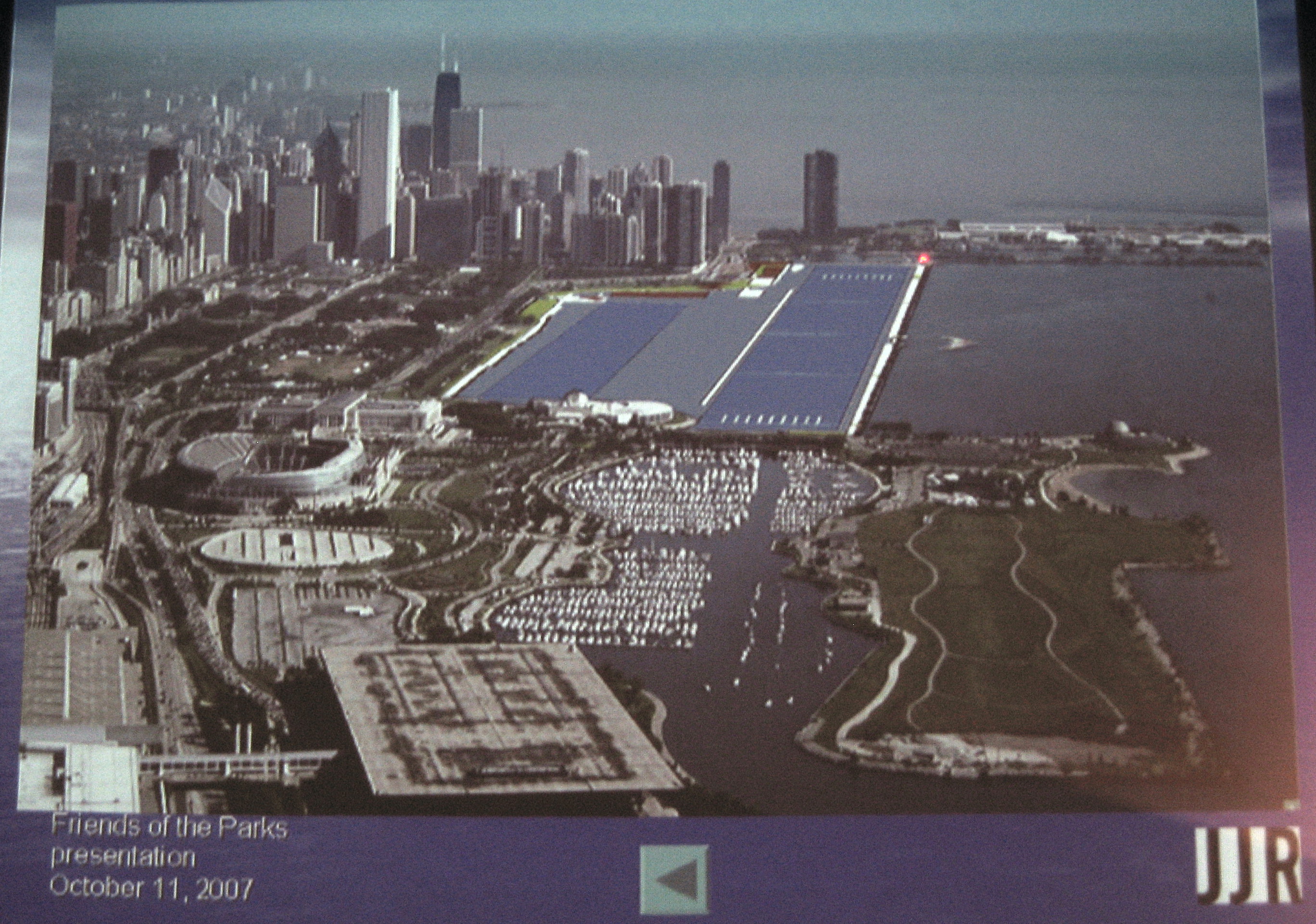 DuSable South  =  Monroe North

Here we go again -- The Chicago Park District is again considering a dense marina in the north end of Monroe Harbor that was opposed by the majority of the New Eastside neighborhood in 2003. It is about half the size, but still significant...and we will need to decide if these are positive additions for our growing local population of potential boaters. There are actually 3 new Marinas proposed for the downtown area:  1) Gateway, 2) DuSable East, and 3) DuSable South.

These low quality images were taken from the projection screen on 10/11/07, and will be replaced when higher quality images are available.

-------------<-----In 2003 the proposed Adams                                  Pier was proposed in this                                       location, with the dense marina                               north of the pier.

<------------------<-------------------This image shows the Rowing Venue if                                                      (when) we are awarded the 2016                                                               Summer Olympics                                          

The Park District is estimating that all the boats in both Monroe Harbor and DuSable Marina will be moved to new marinas during the 2015 and 2016 seasons, and then return to the reconfigured locations for the 2017 season.

This page was last updated: October 30, 2008
<-----Existing Inner Breakwater

<-----------Existing Lighthouse

<----Replacement for (Angled) Inner Breakwater

Even though the meeting was hosted by Friends of the Parks, this graphic should not imply that the FOTP Board has endorsed the Park District Proposed Plan.

Share Your Ideas and Opinions

An alternative proposal has been presented to Mayor Daley and the Olympic Committee by the Columbia Yacht Club and other members of the boating community. It is designed to considerably less disruptive, and will have the benefit of leaving a
Legacy for 2017
and beyond. The graphics and explanation are on the website http://www.columbiayachtclub.com/
Click on the link "Don't Give Up the Ship on the lower left margin.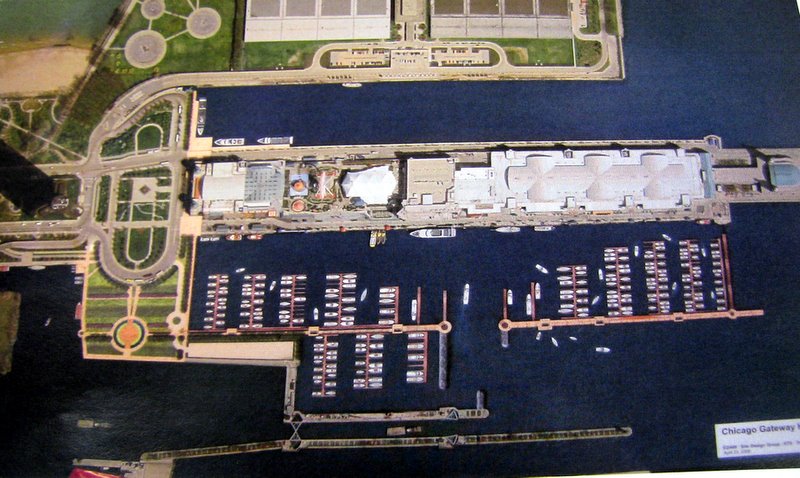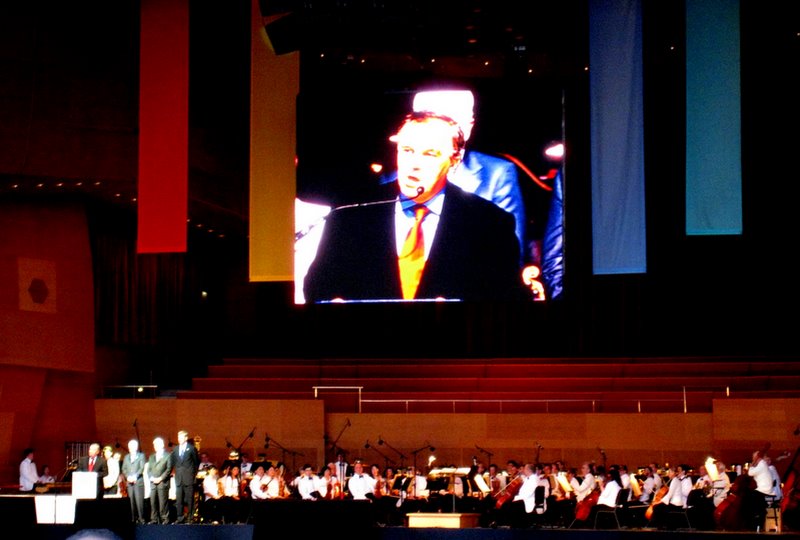 Olympic Rally at Pritzker Pavillion - 2008