Mayor Emmanuel Thanks Police Officers for Protecting the NATO Summit.           The Mayor personally shook the hand and thanked between 400 and 500 officers.   He requested to meet them

        in our New Eastside on Monday, May 21, 2012, as the Summit was ending.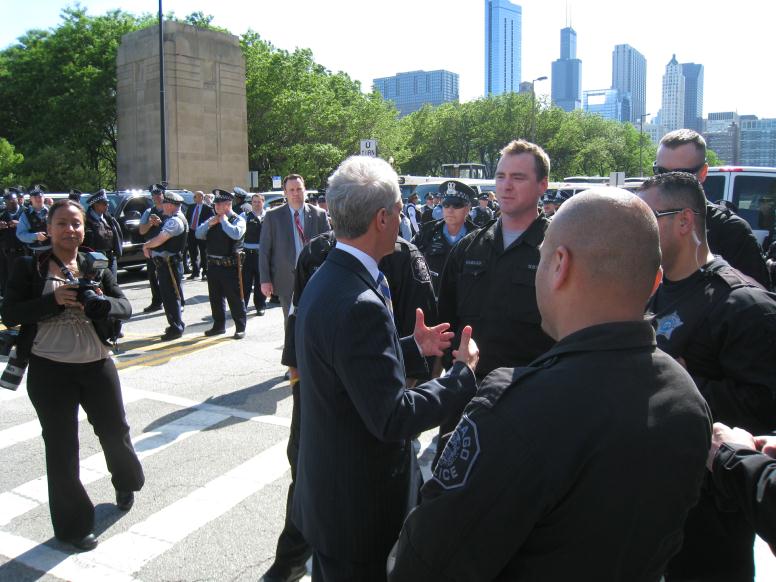 Earlier the officers had arrived by buses and vans from through out the city and lined both sides of Randolph from Columbus to Harbor Drive.

After meeting with the officers, Mayor Emmanuel held a press conference and thanked the people of Chicago, our businesses, the visitors, and all departments in the city for a successful NATO Summit.

As the officers were preparing to return to their districts, 3 helicopters could be seen carrying the President back to O'Hare.  He was scheduled to address a high school graduation in Missouri, that had been destroyed in a storm  earlier in the year.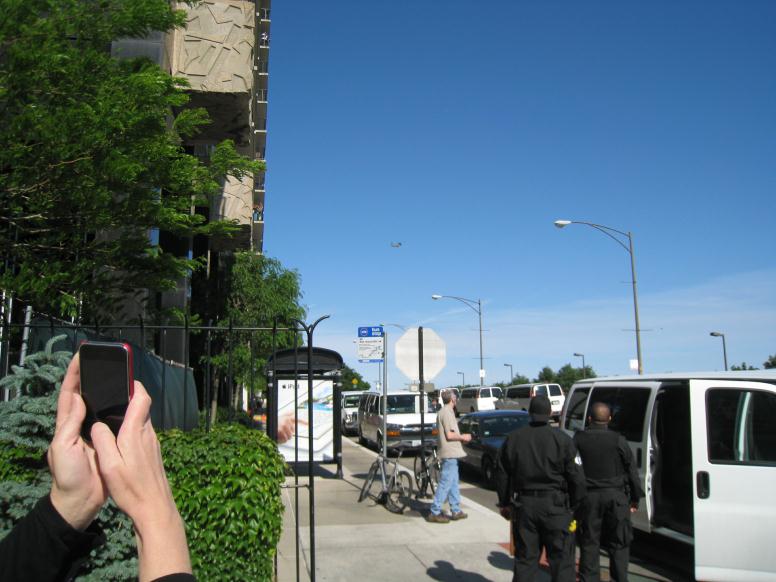 <---- One of 3 helicopters returning the President to O'Hare.