This is a link to the 45 ORIGINAL QUALITY PARK DISTRICT SLIDES that were presented on October 26, 2011: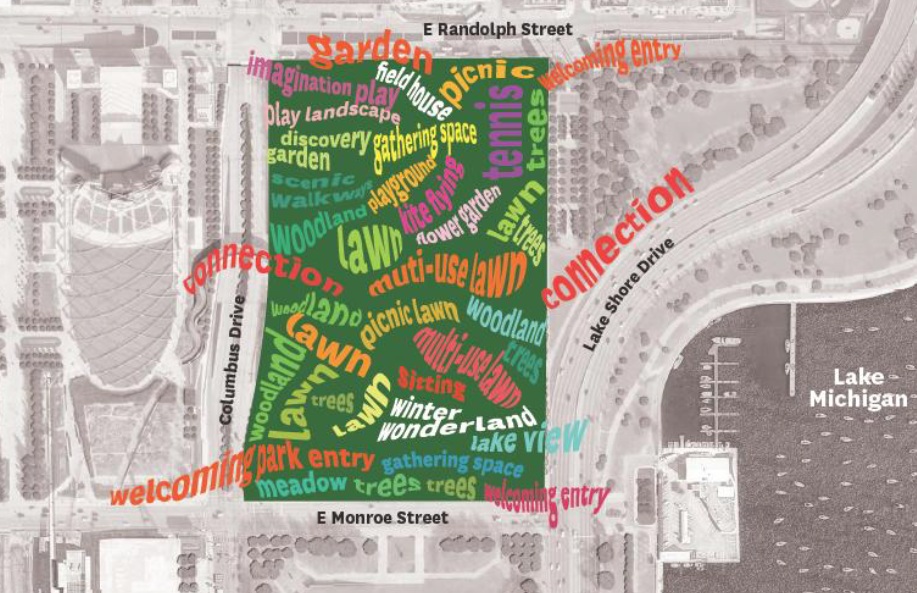 Because the Chicago Children's Museum will probably stay at Navy Pier, and nearly everyone supported the Cancer Survivors Garden to remain untouched, the NORTH GRANT PARK renovation will be limited to the Daley Bicentennial Plaza as of the Fall of 2011.  The following graphic was attached to the park district announcement for the public hearing on the NEW PLANS for NORTH GRANT PARK.  Rather than the hearing being  at the convenient Daley Fieldhouse, it will be north of the river at Ohio and Fairbanks (Columbus),  541 N. Fairbanks Ct. (across Chicago River Columbus bridge to Ohio St.) Wednesday, October 26, 2011 from 6pm to 8pm.  Please make an effort to attend this important meeting.  We are attempting to get more graphics to preview on this webpage, so we can provide more meaningful input....however the park district and the consultant probably will not share any advance information.

This was forwarded by NEAR on October 20, 2011:

SENT  FROM:

chicago park district

++++++++++++++++++++++++++++++++++++++++++++++++++

PUBLIC MEETING

North Grant Park Renovations

The Grant Park Conservancy and the Chicago Park District will

host a community meeting regarding renovations to North

Grant Park (Daley Bicentennial Plaza). Design concept and

ideas will be discussed. Please join us!

6:00-8:00 p.m. October 26, 2011

Chicago Park District, 8th Floor

541 North Fairbanks Court

*Please enter from Ohio Street and check in at the main lobby

++++++++++++++++++++++++++++++++++++++++++++++++++

Please plan to attend this important meeting, even if it has been scheduled

at an inconvenient location north of the river on Fairbanks (Columbus).

Thank you, Richard  (NEAR)

Note that: 1) Cancer Survivors Garden, 2)Peanut Park, and 3) the bridge over LSD are not included in this 2011 Daley Plaza renovation version.

<----We do not know if all of these "Notes" are meaningful...for example "lake view" is at an appropriate location.

++++++++++++++++++++++++++++++++++++++++++++++++++++++++++++++++++++++++++++++++++++++++++++++++++++++++++++++++++++

START OF 48 SLIDES FROM MEETING AT PARK DISTRICT HEADQUARTERS ON OCTOBER 26, 2011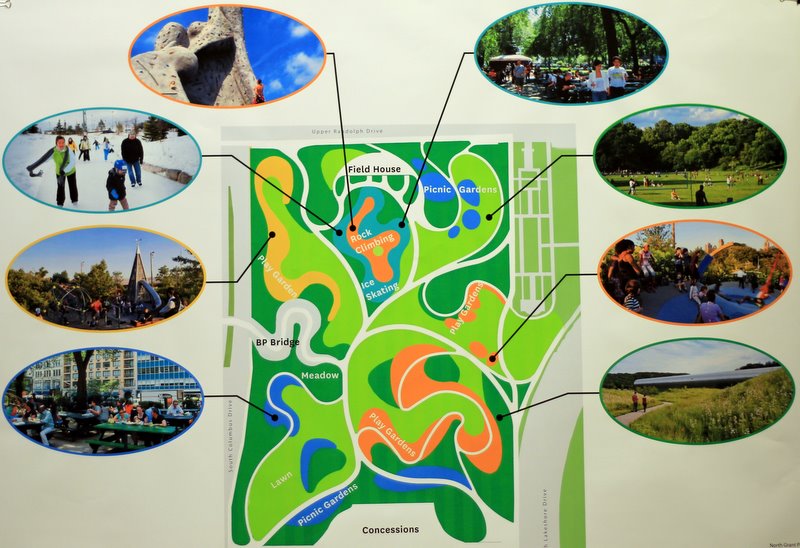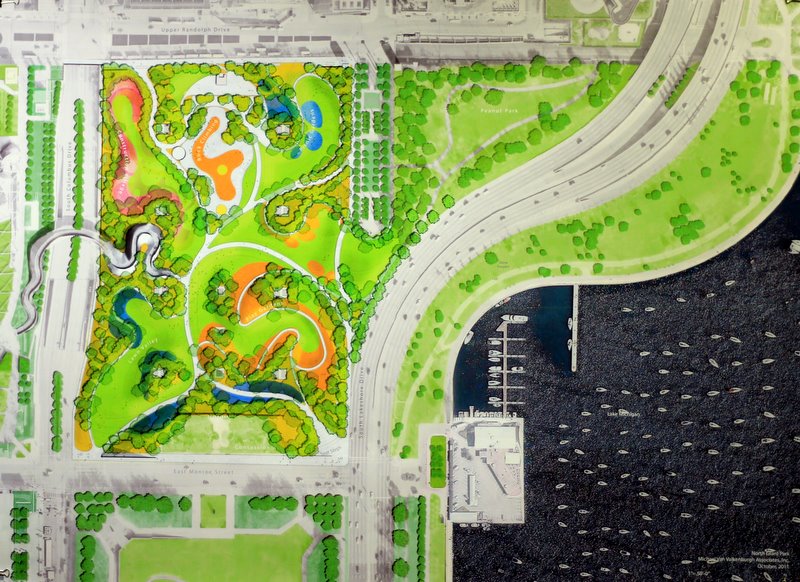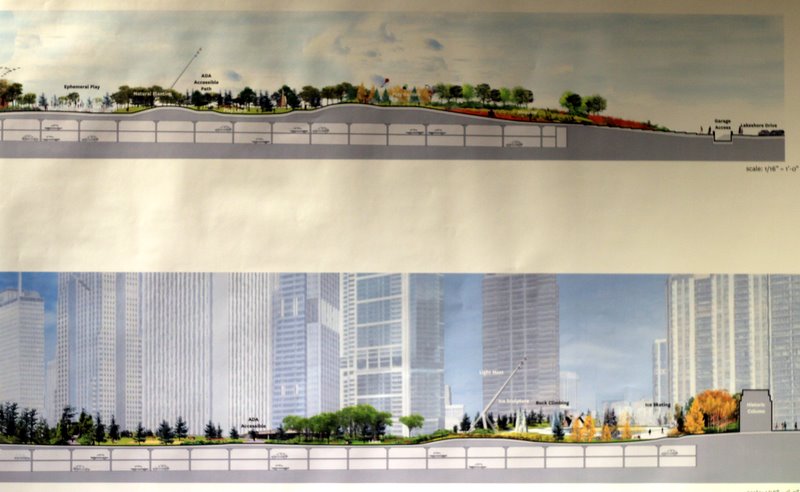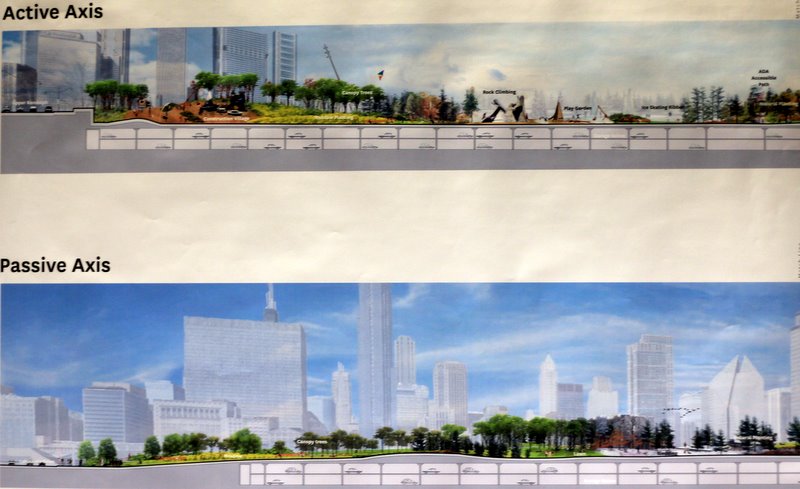 Daley Plaza from Northwest to Southeast (looking Northeast)

Daley Plaza from Southwest to Northeast (looking Northwest)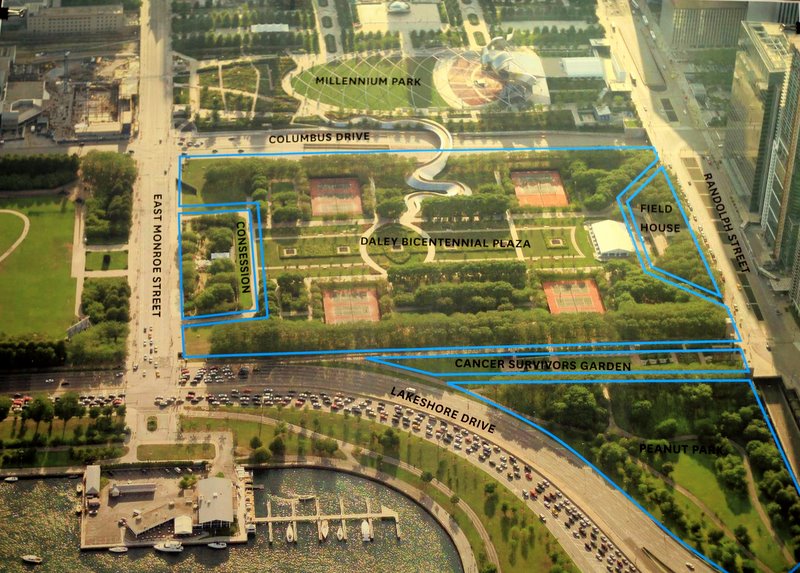 These first 5 pictures were the large boards displayed at the meeting on October 26, 2011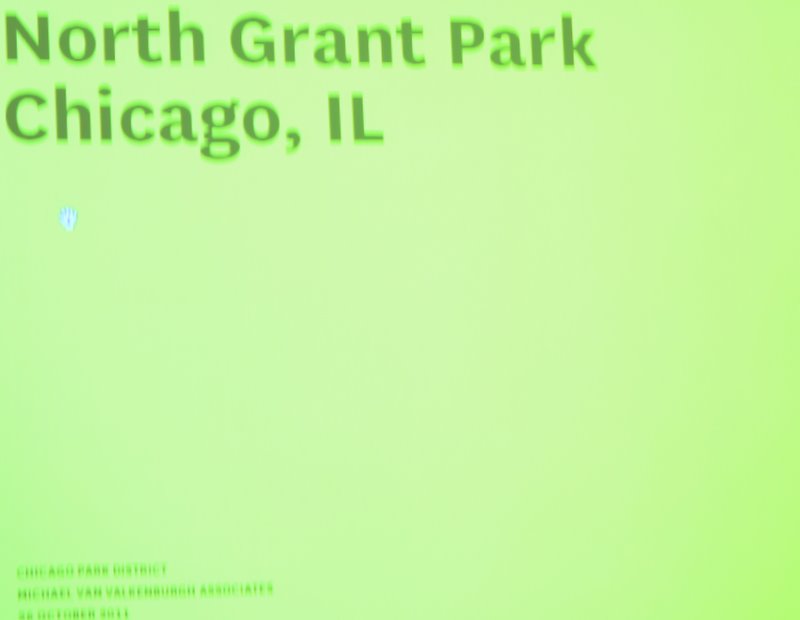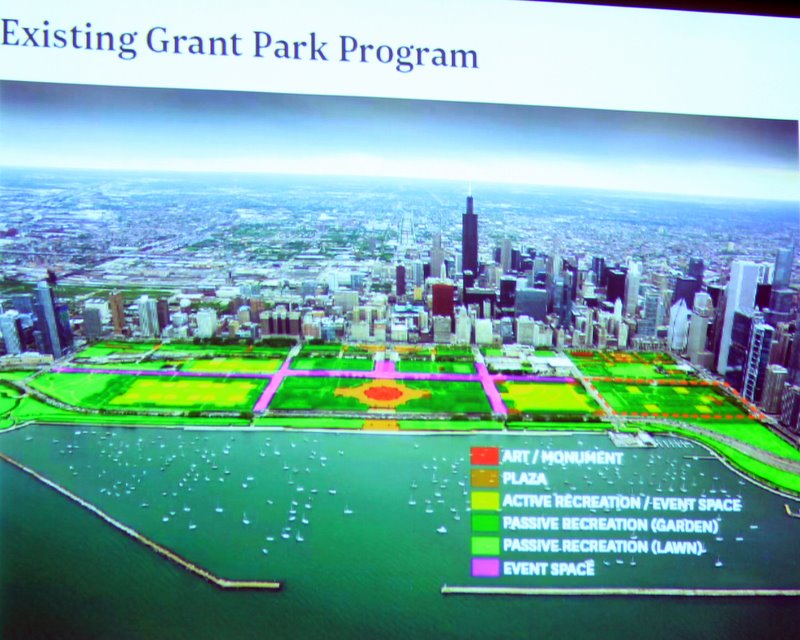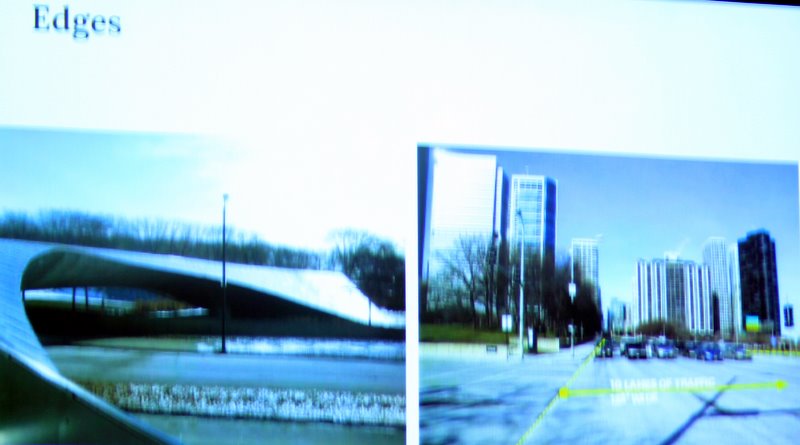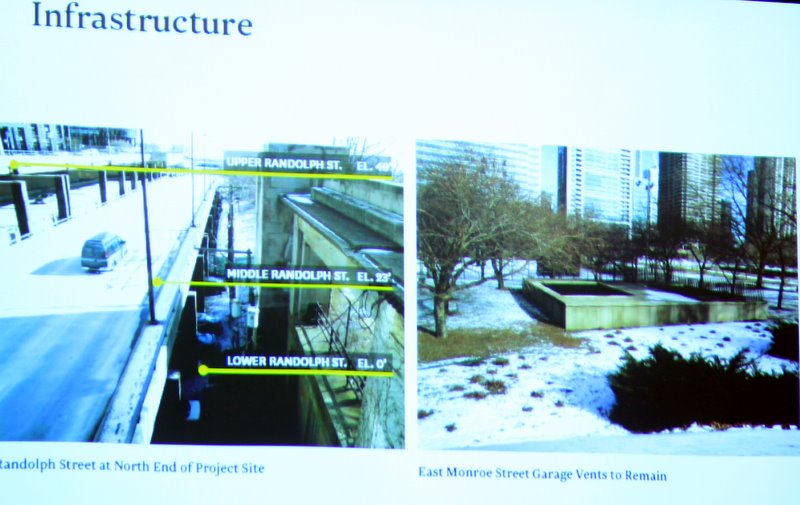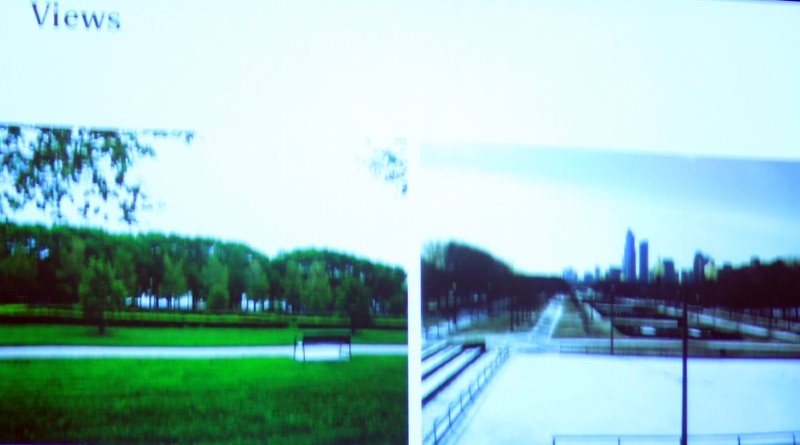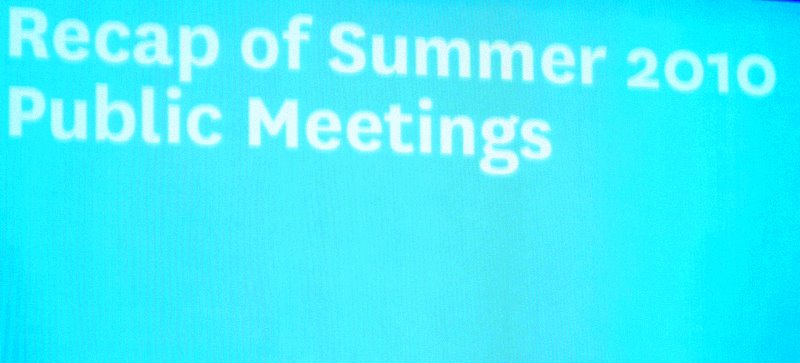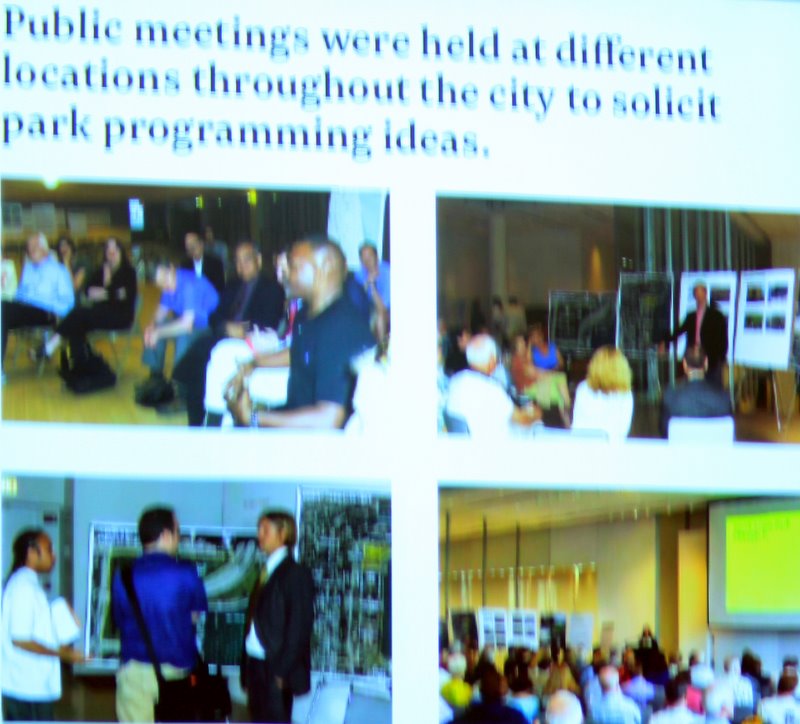 Please excuse the quality of some of these pictures of the projected images on the meeting room screen.  Hopefully the Chicago Park District will share the original files
(They did !!)
on the
www.NorthGrantPark.ORG
website soon. These pictures will give the New Eastside residents an advance look at the slides, even if the quality is not as good as desired.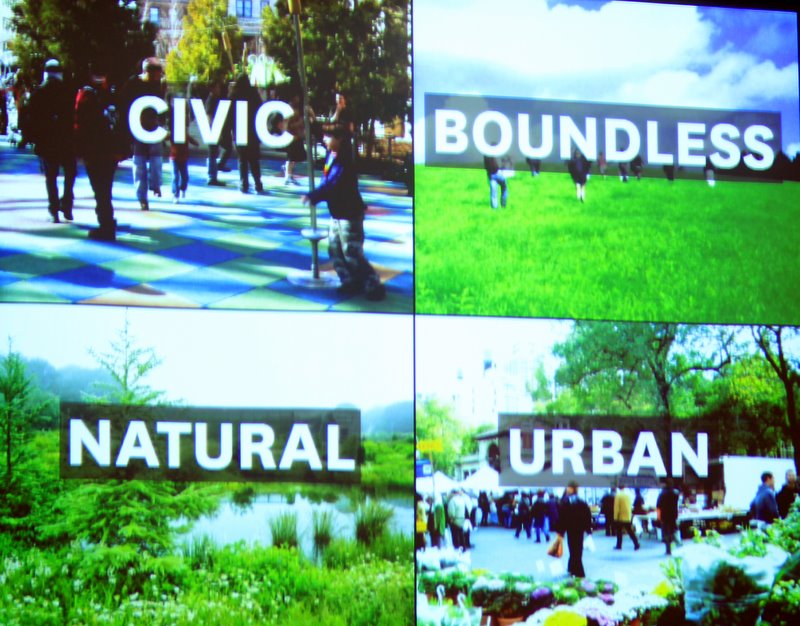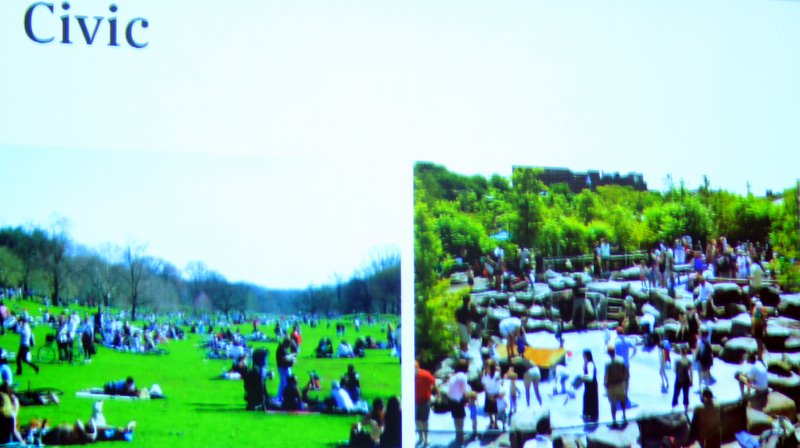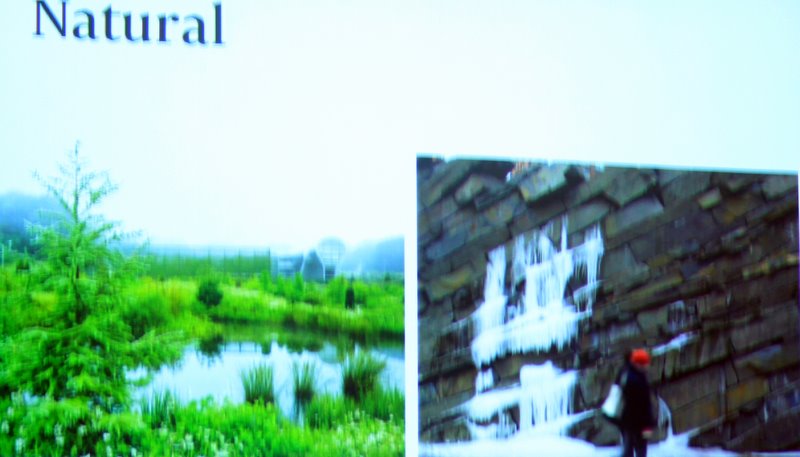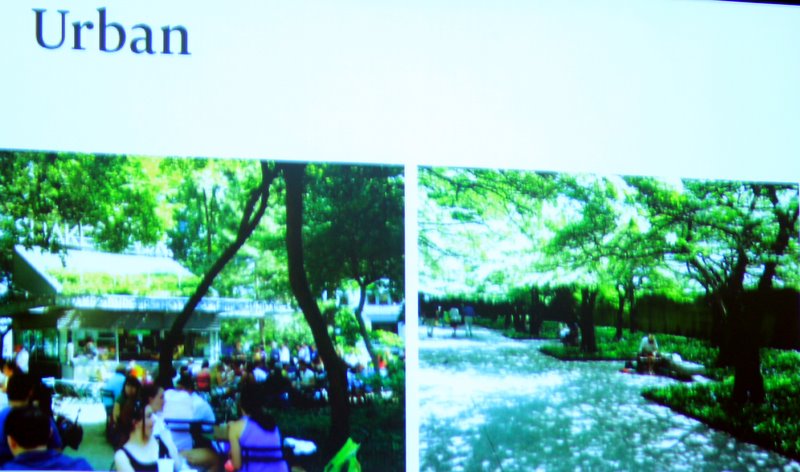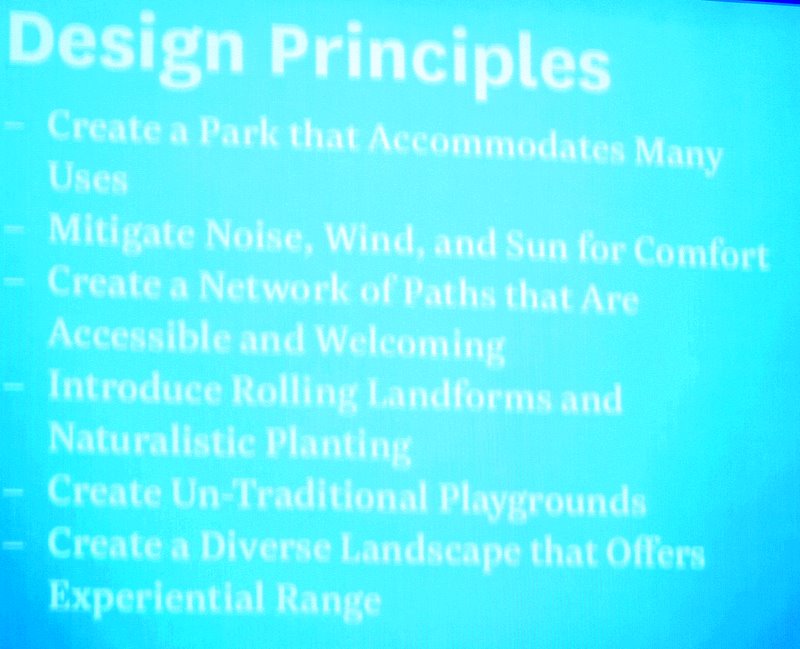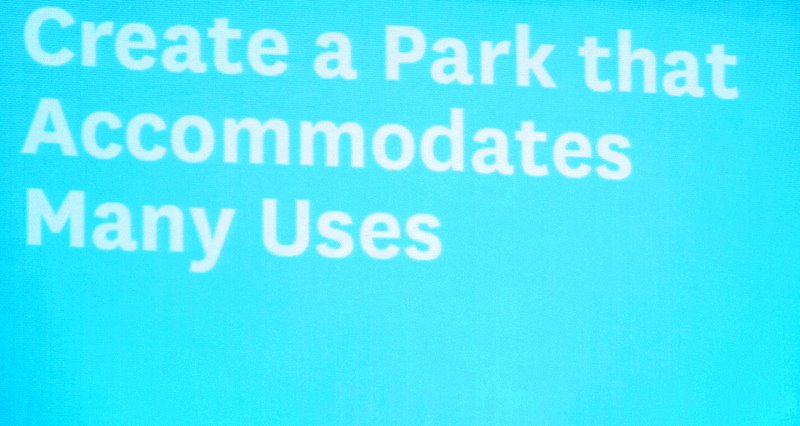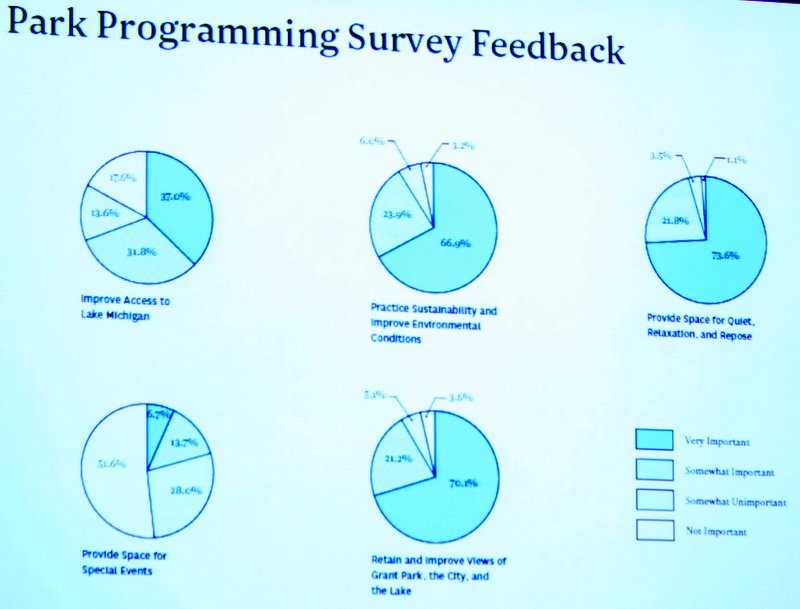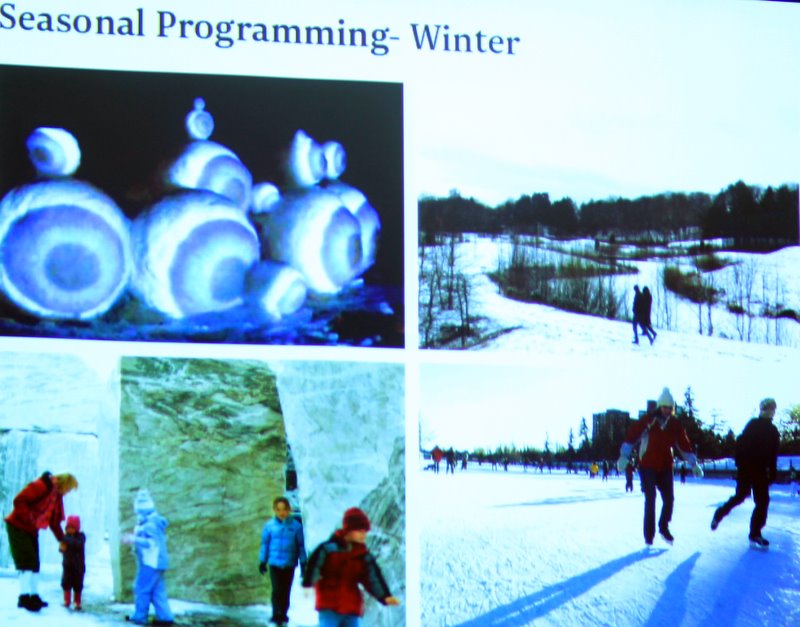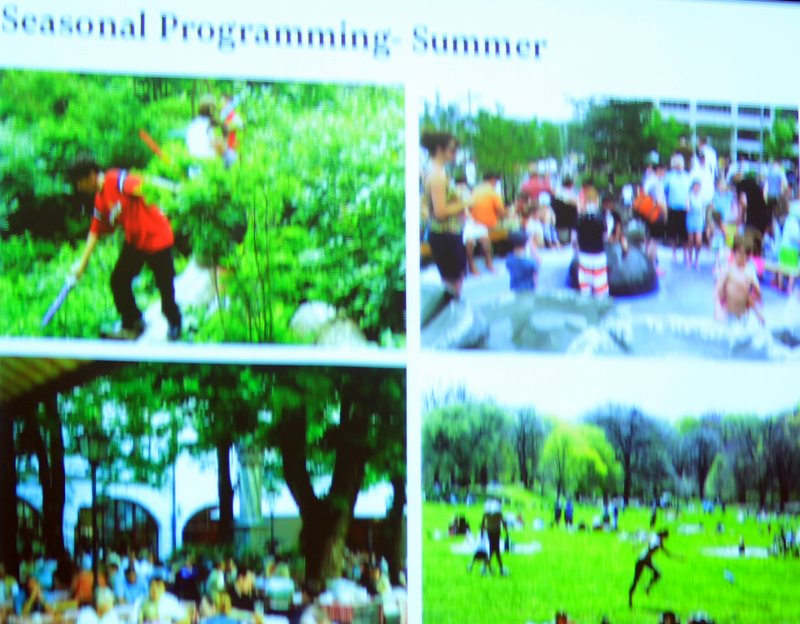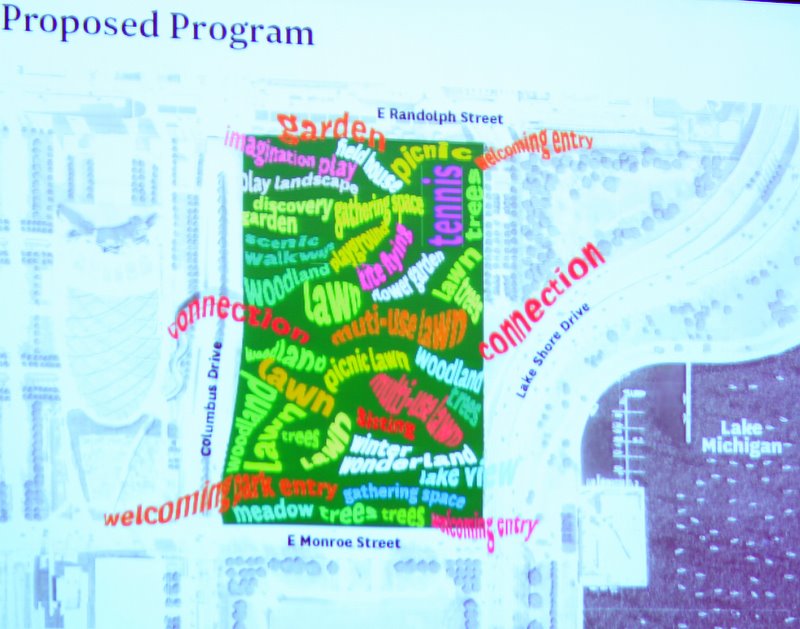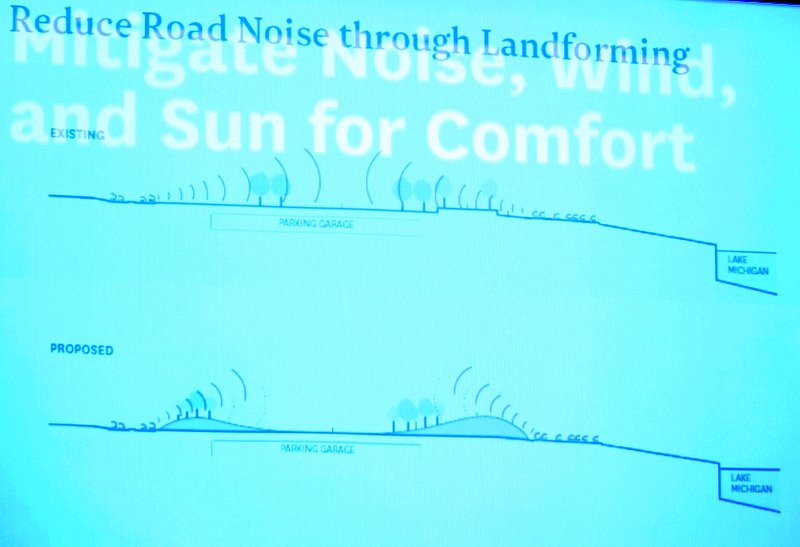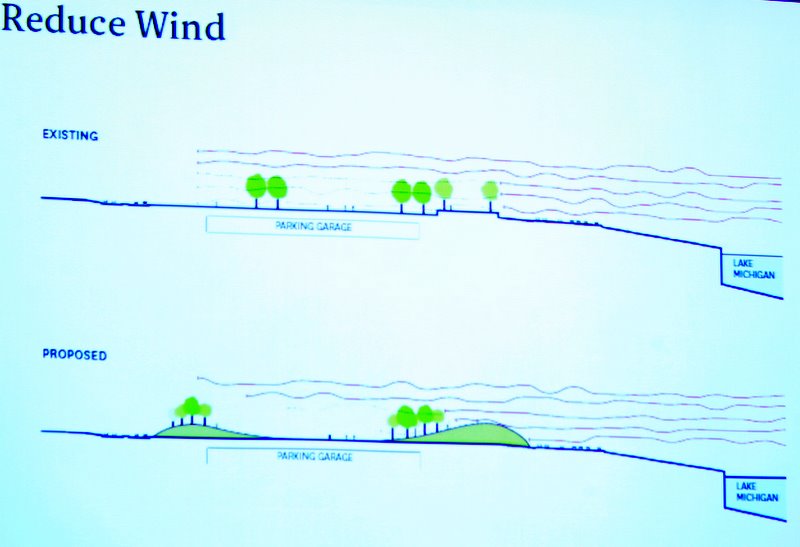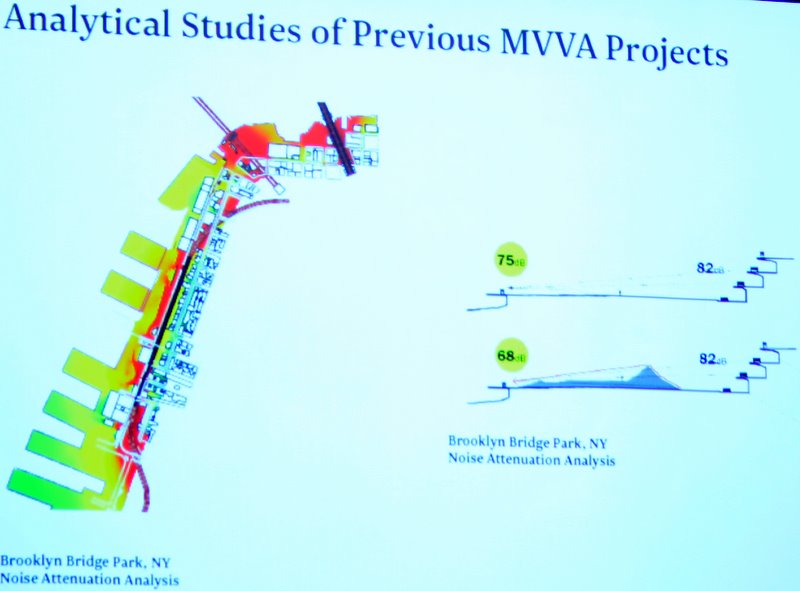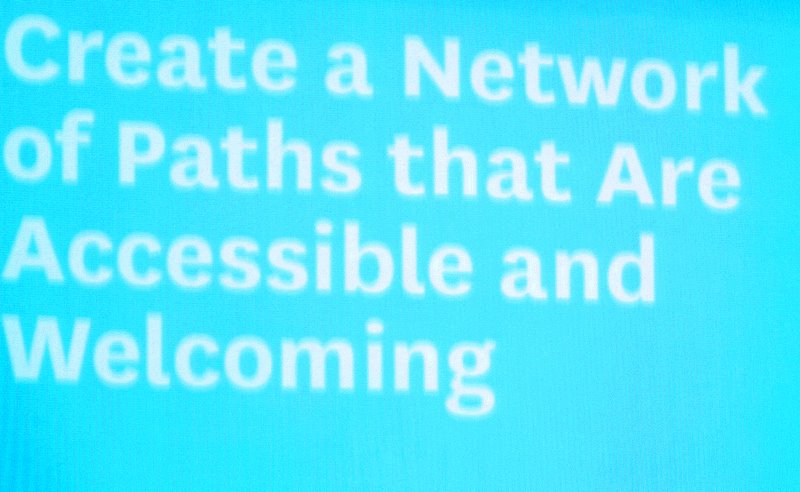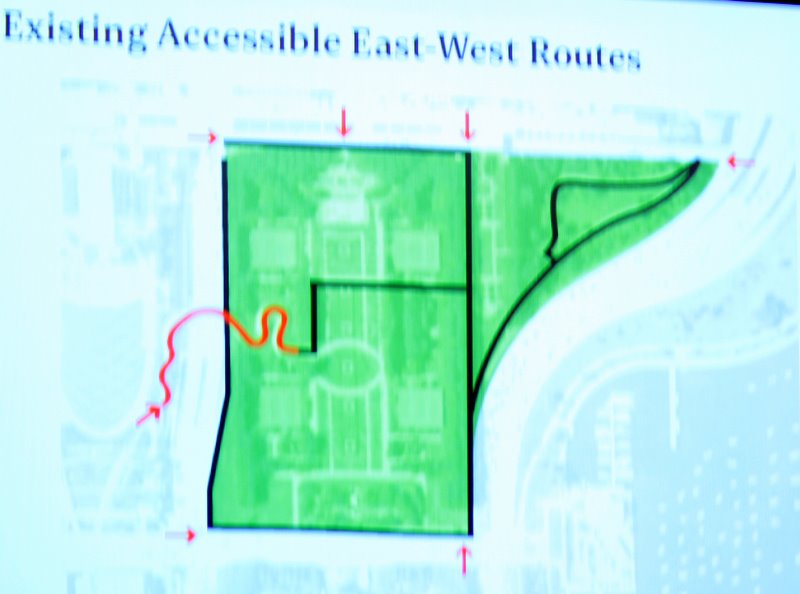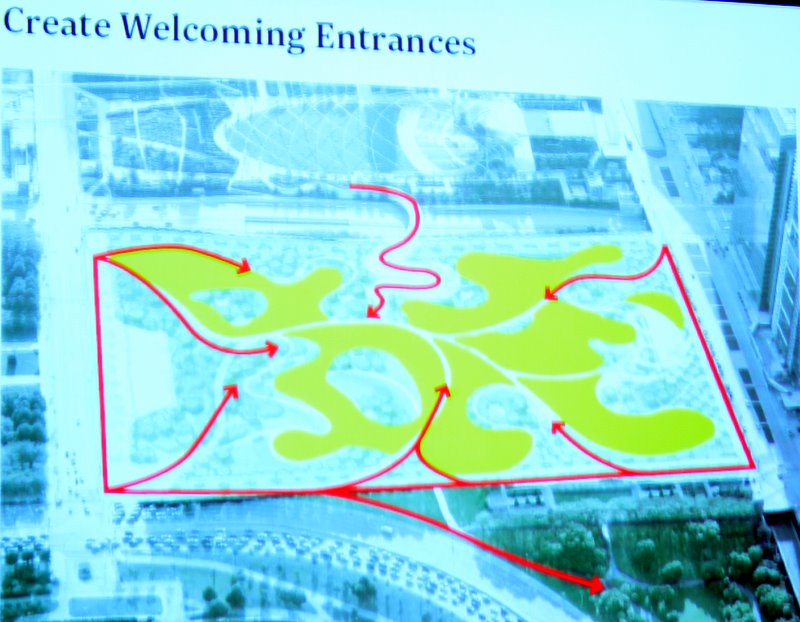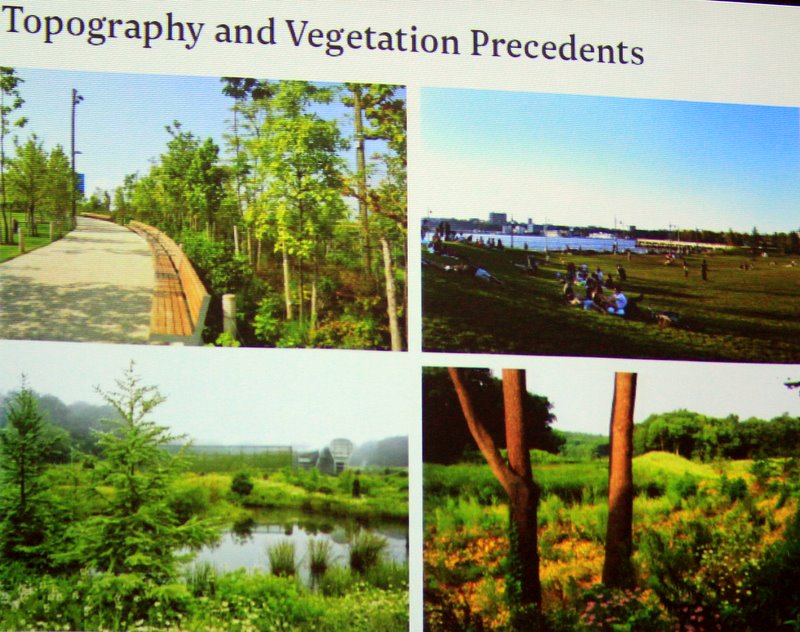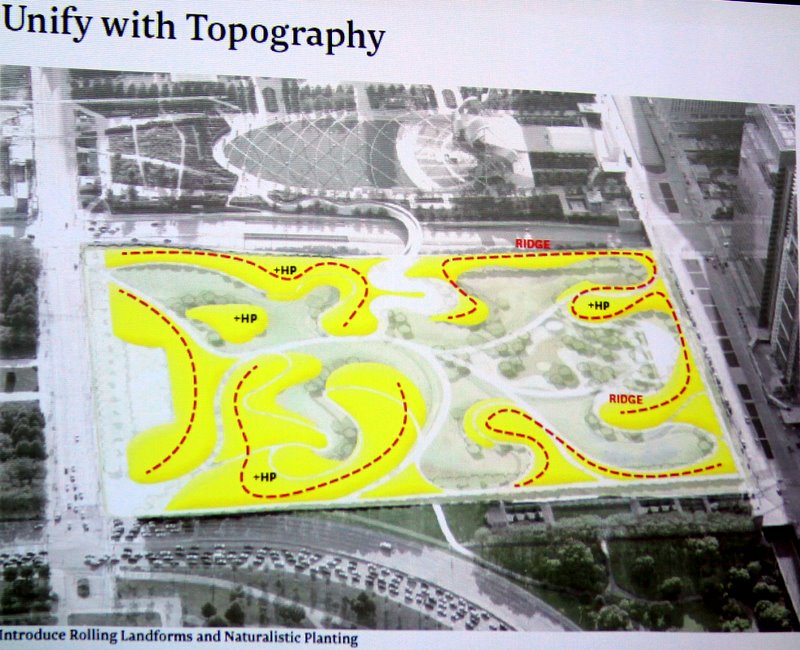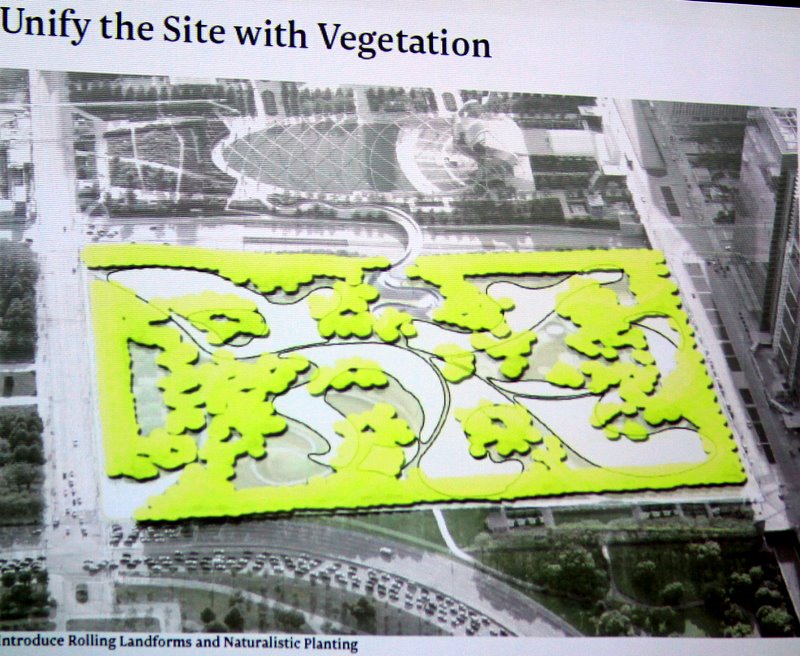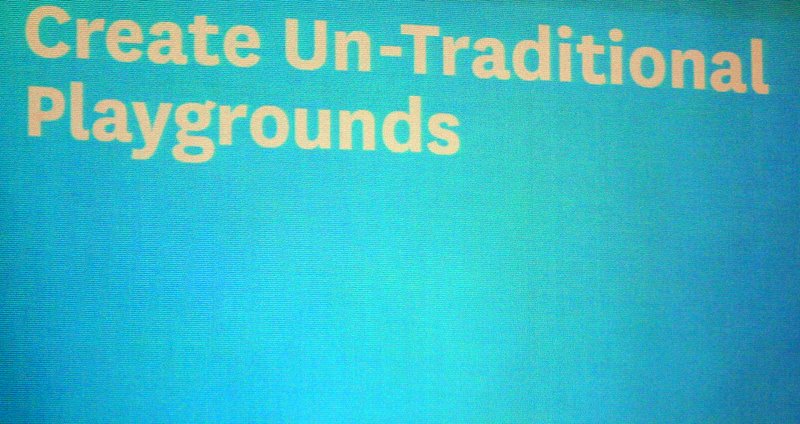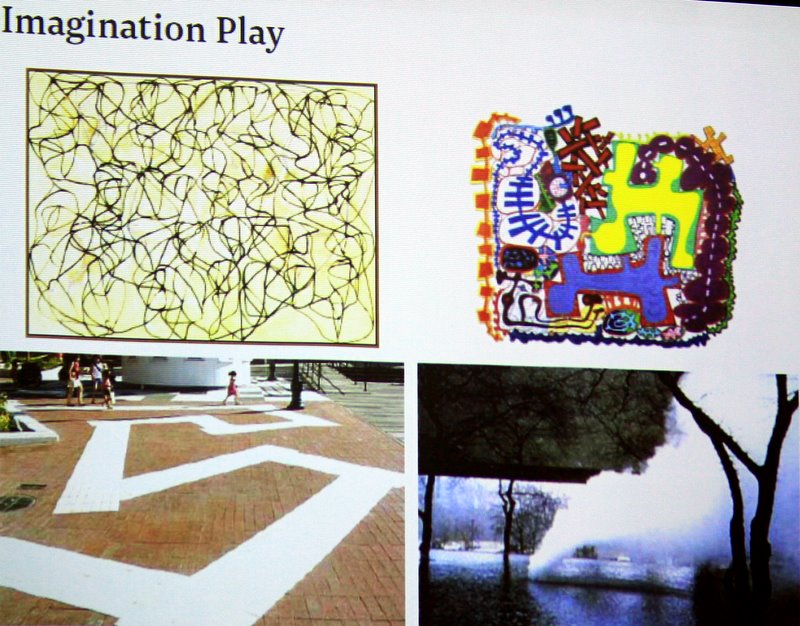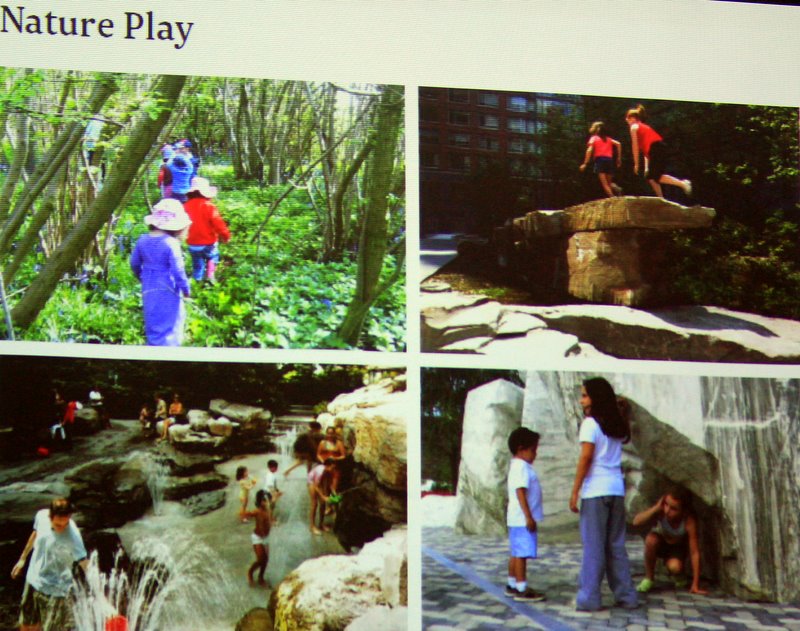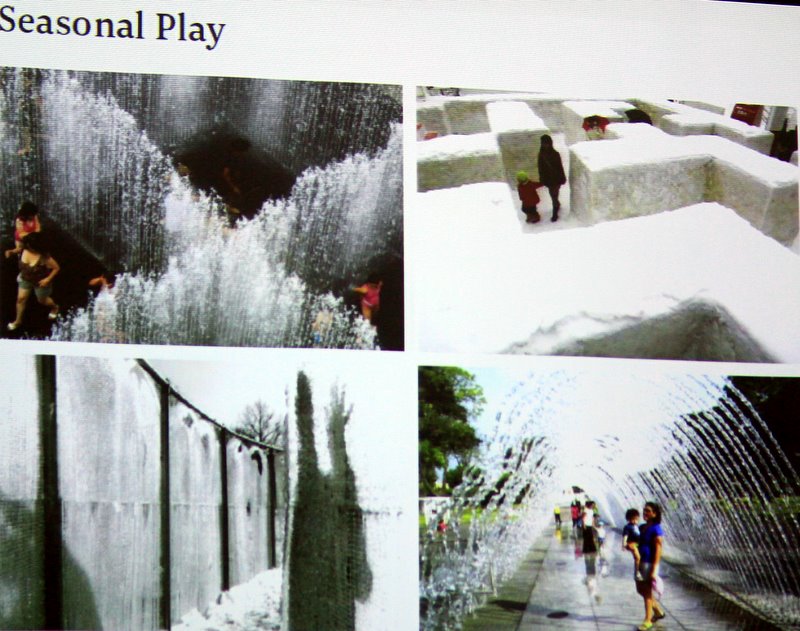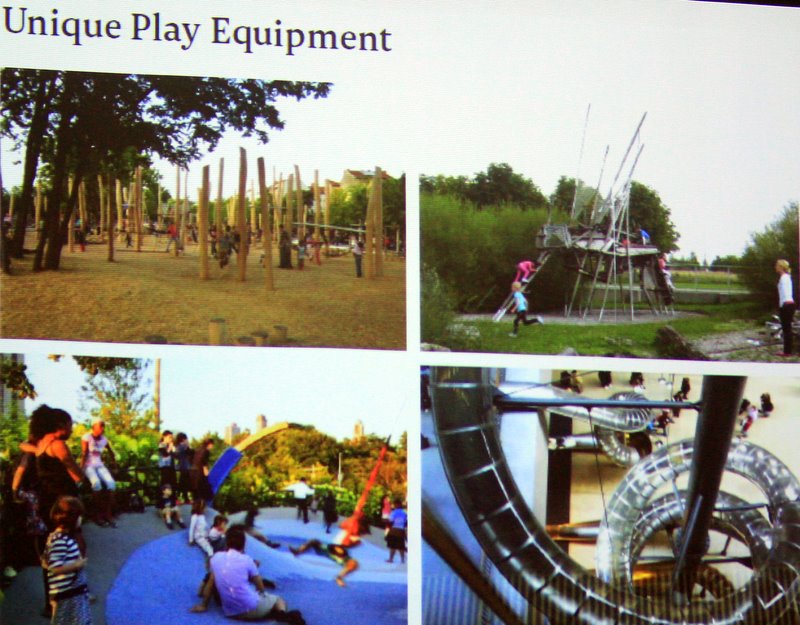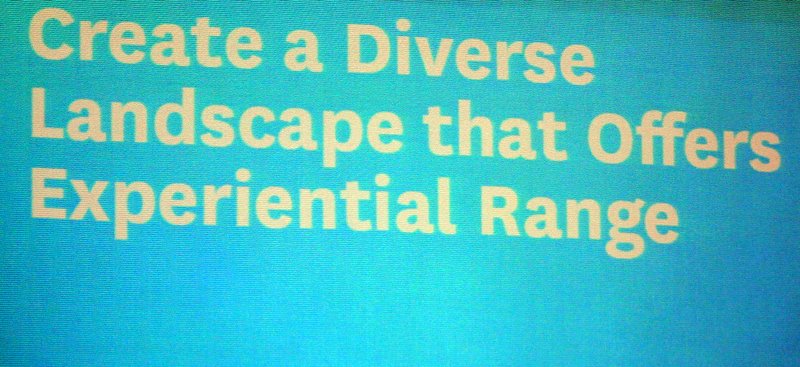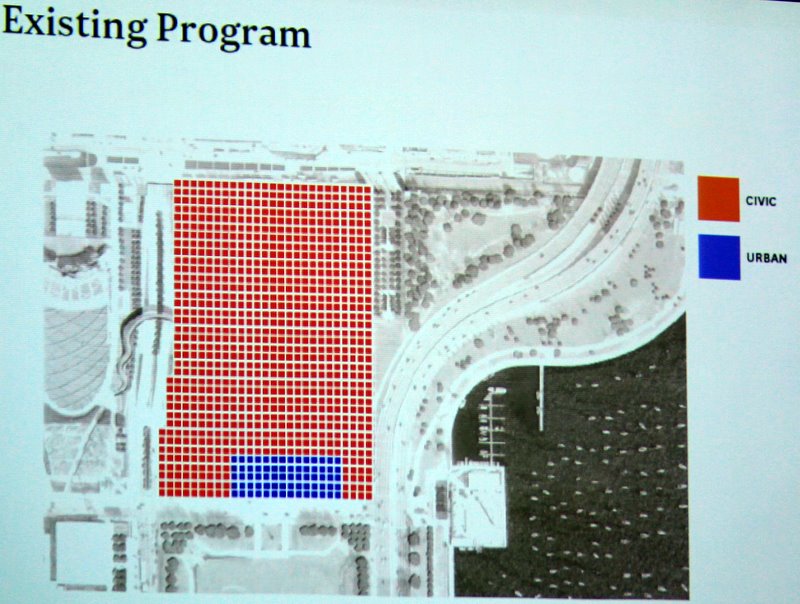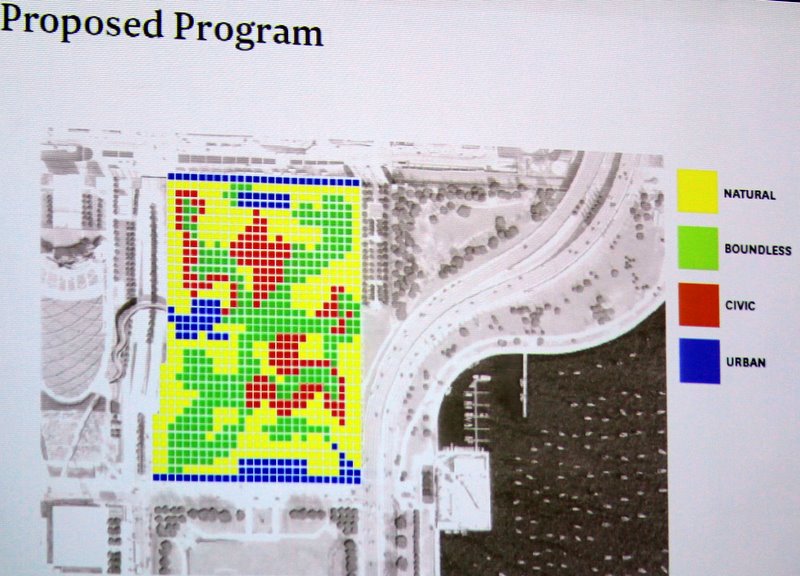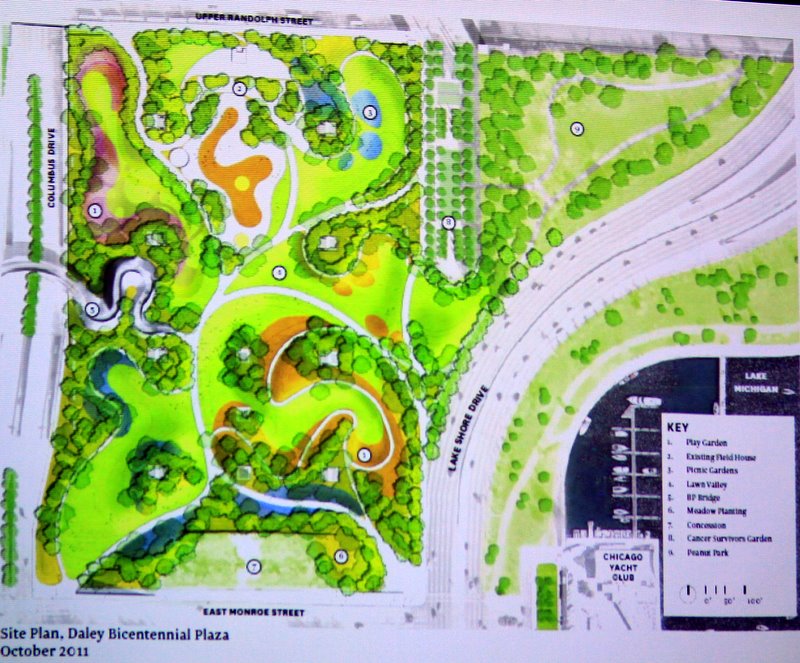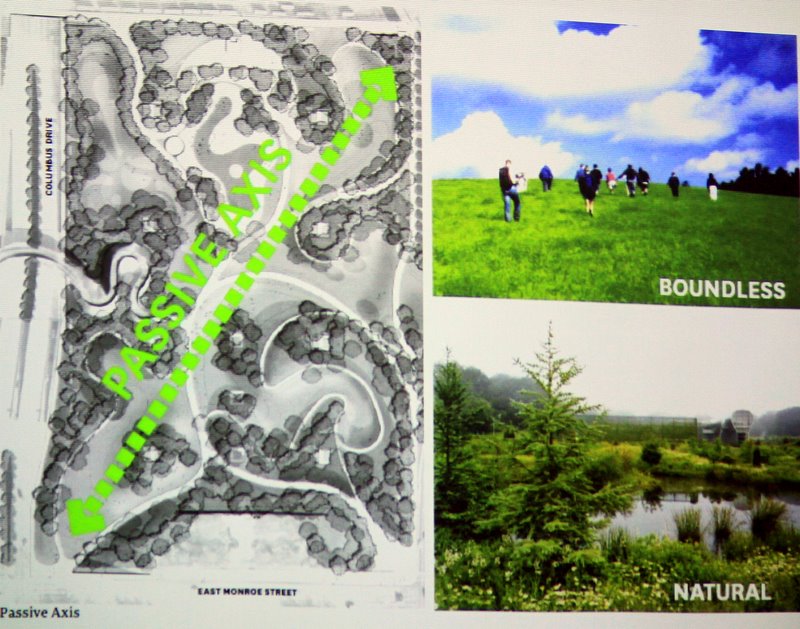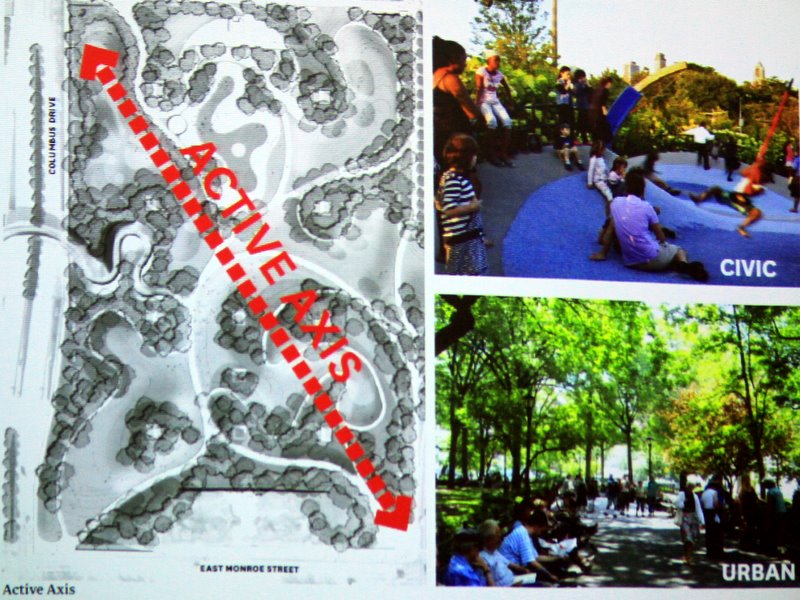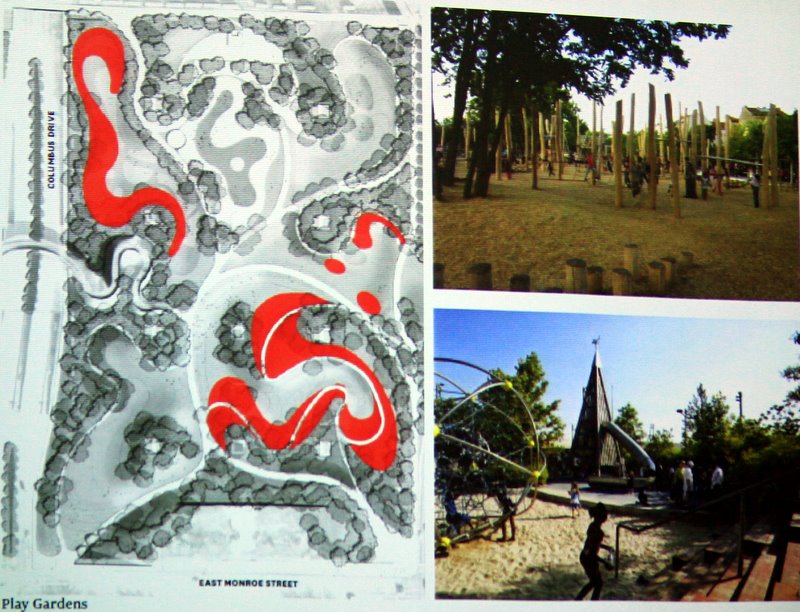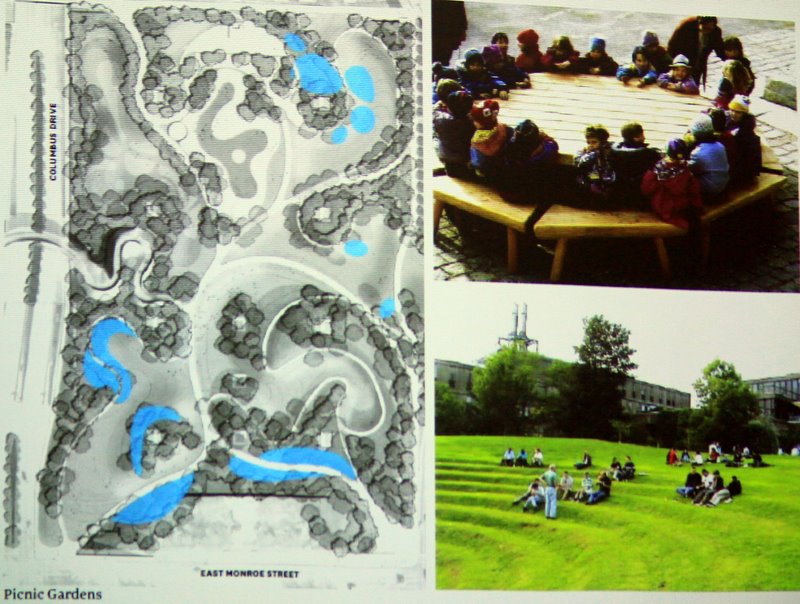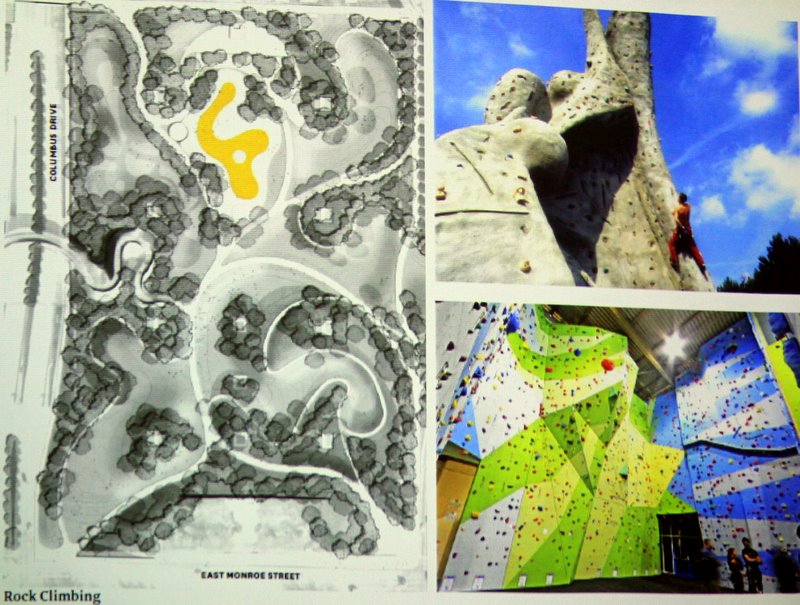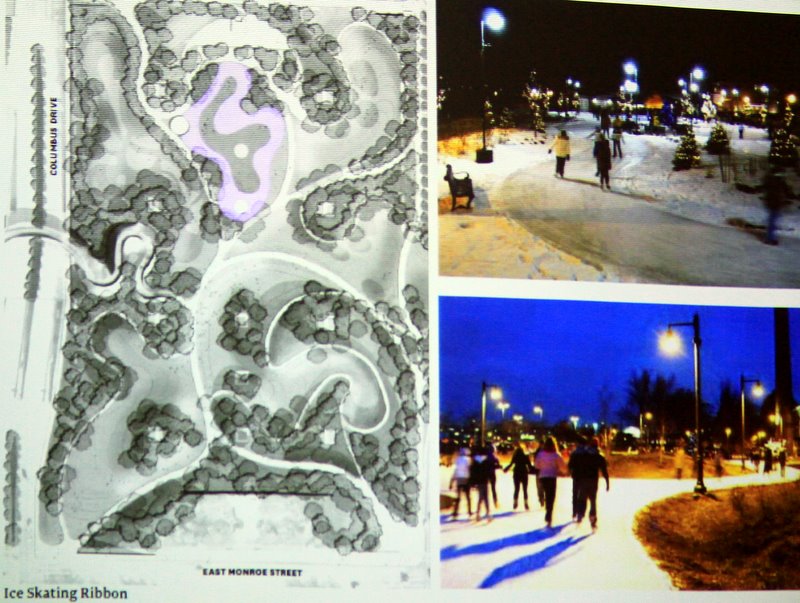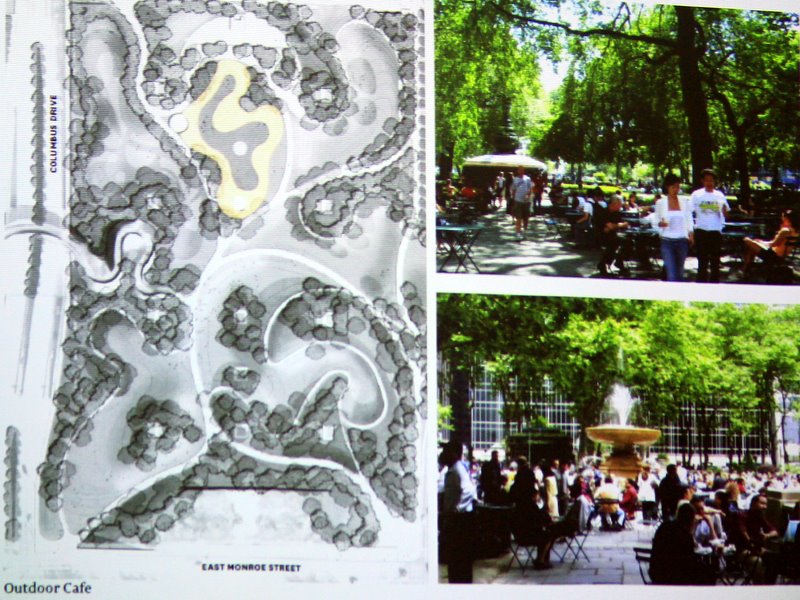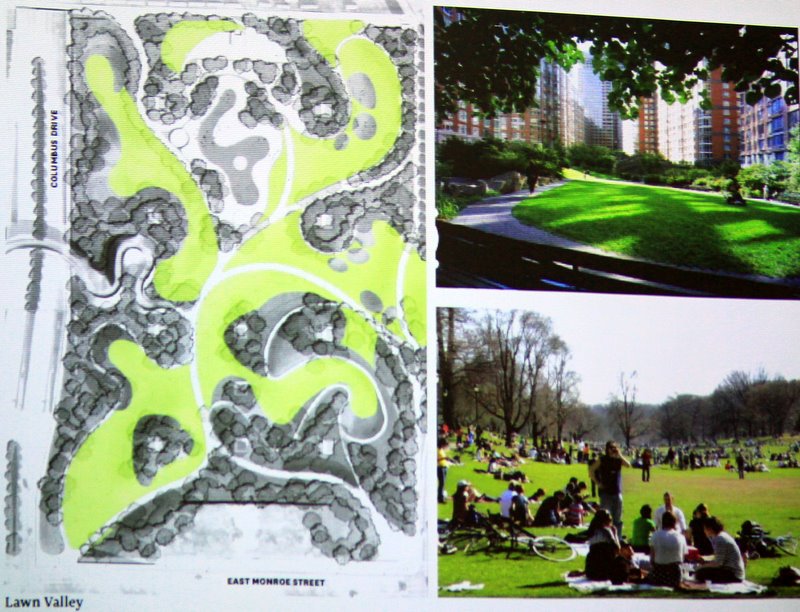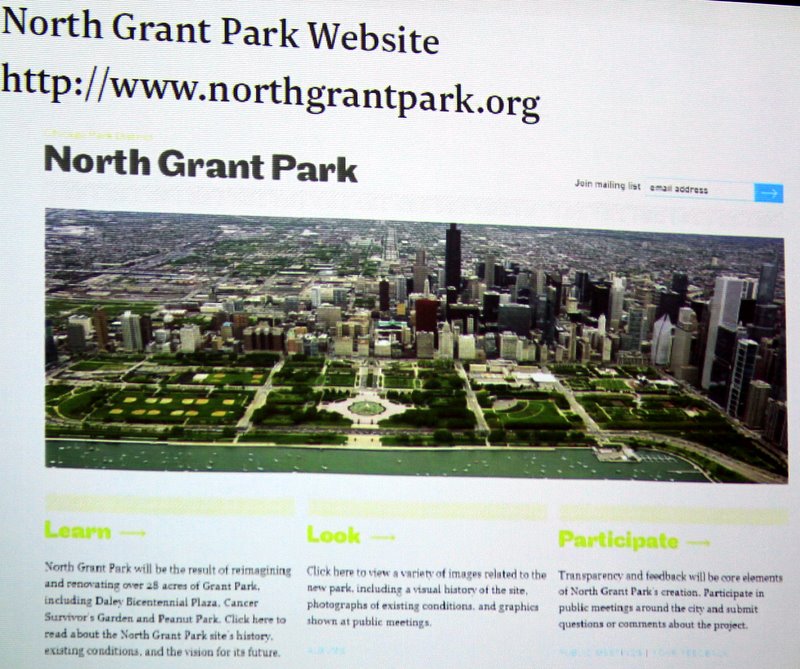 You can click this link to see if the higher quality original slides from the October 26, 2011 meeting have been posted.

Request Comments and Opinions (after you see the 3-part video above, and the pictures and slides below).

42 minutes of a 3-part HIGH DEFINITION VIDEO is now available. This is a new "service" to the New Eastside community, that will help the residents that are unable to attend meetings scheduled outside of our community.  It is just one more way for you to keep informed of issues that affect our neighborhood.

North Grant Park – Proposed Renovation

Meeting Video 10-26-2011

Do not waste your time viewing these lower quality slides. Instead just click on the original slide package in the green square above.  The images below were digital still photographs of the projection screen at the meeting.   We will leave them here, as a reminder of past problems the community has had with not being allowed to obtain the higher quality slides or boards originally shown by the park district (or suddenly deleted after we identified some misleading information.)  That happened with both the Monroe Marina issue (2003) and the Children's Museum issue (2008).