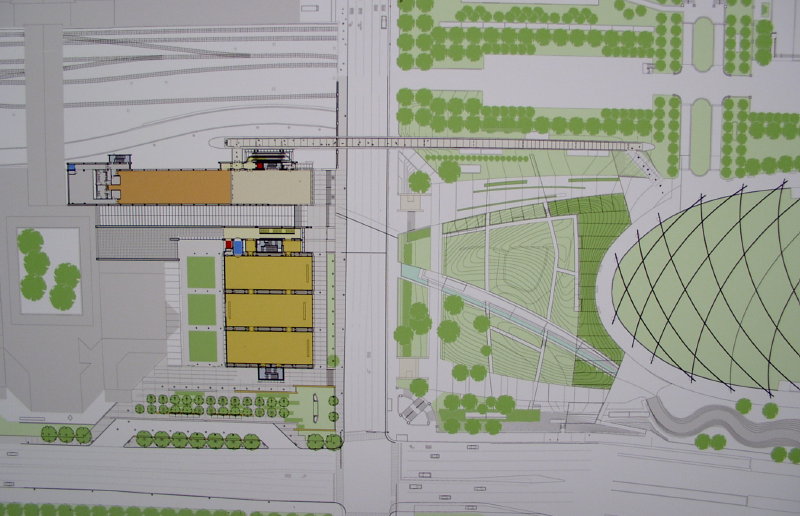 Modern Wing (under construction)

Bridge Height 30 feet over Monroe

Good View of Laurie Garden from Bridge and Sculpture Deck

No current plans to cover railroad tracks


West View (from Michigan Avenue)

This line is actually level in graphic presented -------->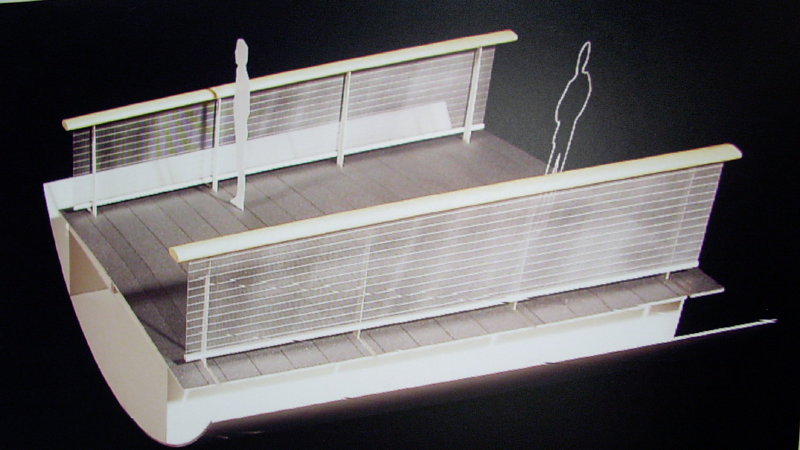 Thick Aluminum Deck (with a heated rough surface, 15 feet wide)

Stainless steel Mesh Sides


South View (from Millennium Park)

Busway and Railroad Tracks


East View (from Columbus)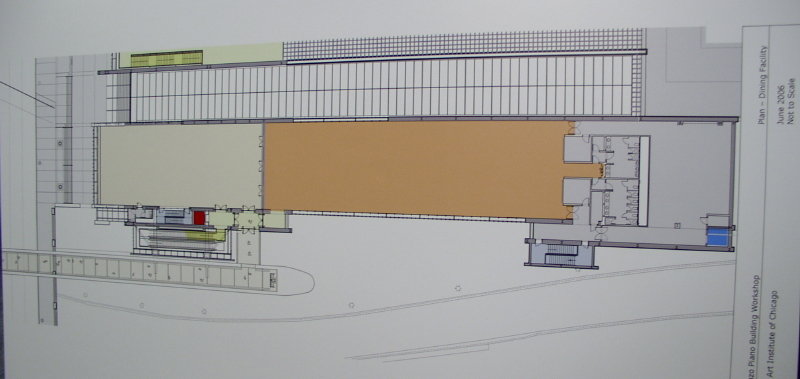 Sculpture Garden and Observation deck

Enclosed  Public Dining Area

Busway from Hotels North of Chicago River to McCormick Convention Center

This page was last updated: June 14, 2008
Your comments are always welcome

The residents of the New Eastside Community, just north of Randolph, welcome both the Modern Art Institute Addition and this beautiful Piano designed pedestrian bridge connection to Millennium Park. We are fortunate to live near and to enjoy these world-class cultural attractions.

You may be interested to review the 2004 graphics of the Modern Wing of the Art Institute that is now under construction in 2006. Both the Modern Wing and the Bridge are scheduled to be completed in 2009.
Bridge between Art Institute and Millennium Park

               to be completed in 2009 when the Modern Wing opens.