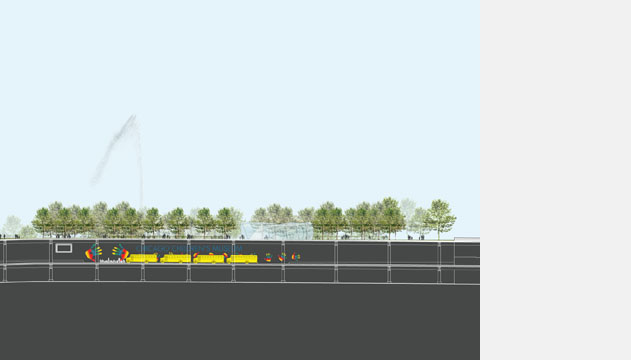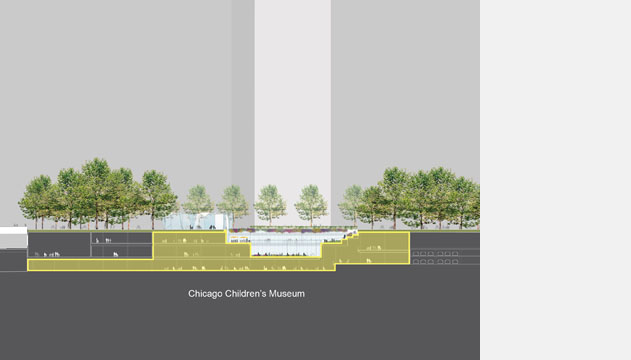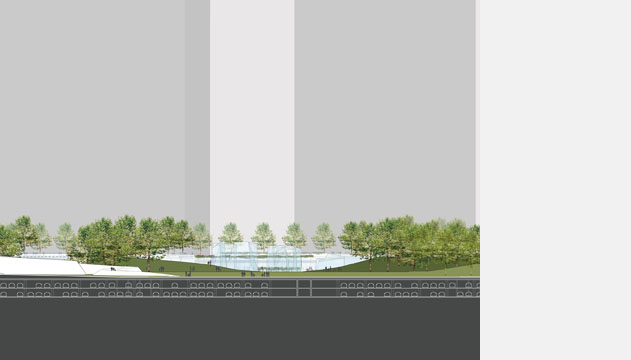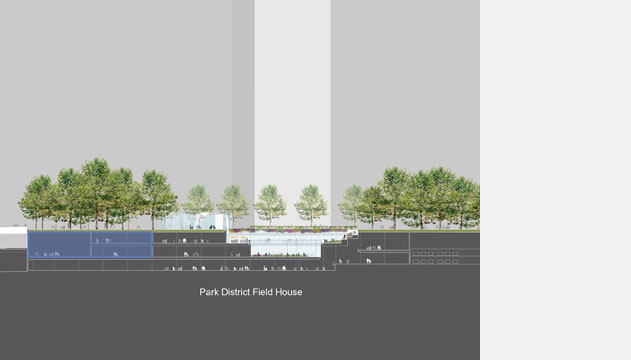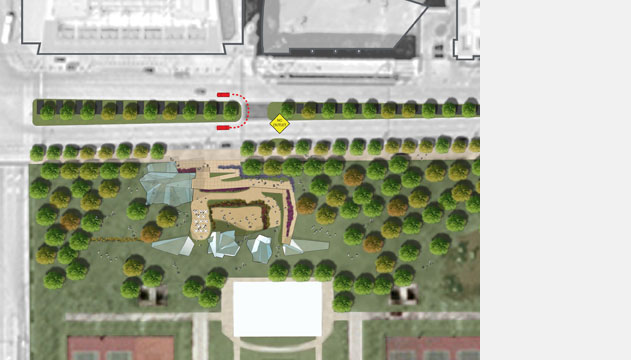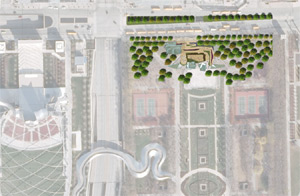 EXECUTIVE SUMMARY

1) The Illinois Supreme Court has determined that no "
challenged
" obstruction can be built in Grant Park that:
       Is a "building"

       Is "private"

       Is "not for dedicated park purposes"

       Does not admit the public for free

2) The Courts have also determined that "abutting property owners" must offer their consent to permit "Sect. 43" encroachments.

(re/ 1863 Chicago Charter:  i.e.: 1891 Art Institute building & 1999 Millennium Park Pritzker/Harris building)
3) The proposed Chicago Children's Museum is a building that will rise 51 feet above the surface of the park, is privately owned, is not for park purposes, will charge an admittance fee, and which has not obtained consent from any of the abutting property owners.

+++++++++++++++++++++++++++++++++++++++++++++++++++++++++++

In judging the suitability and entitlement of ANY private pay-for-play building or group to be given Grant Park public land, we can be guided by the 1897 Illinois Supreme Court Decision that states:

"... the construction of buildings on Lake Park, and its occupancy…for other private purposes,…will constitute a public nuisance, and will divert the park from the purposes for which it was dedicated, and will constitute a private nuisance and inflict irreparable damage on the property of complainants (Charter protections), special to the same and distinct from that suffered by the public at large (Covenant protections).

The final decree that was entered by the court recites that all the material allegations in the various bills and amendments are true; decrees that the injunction of May 25, 1890 be made perpetual;…that they refrain from placing or causing to be placed thereon anything except for park purposes, or to which the public will not be admitted free;" (Emphasis added)

                              (169 Ill. 392, *400, 48 N.E. 927, **927)

.

This page was last updated: June 14, 2008
<----This 1999 Cook County Court Exhibit was prepared by the City of Chicago to defend against a complaint filed to challenge the legality of the proposed buildings in Millennium Park. (The BOAZ Case #99-L-003804 Was  Dismissed )
In 1999, Chicago used the precedent of the same Art Institute approval process  that was affirmed by the Illinois Supreme Court in 1897.

<----This 1999 Exhibit depicts the abutting property owners that gave their written consent in both 1891 and 1999, that the courts determined was required under the Revised Chicago Charters of 1861 and 1863 (Chapter 7, Section 43).
All the citizens of Chicago expect that the City of Chicago will follow the same precedent that was established in 1891, affirmed by the Illinois Supreme Court in 1897, and confirmed by the City of Chicago and Judge Green in 2000.

Therefore, in 2008 the Chicago Children's Museum must obtain:

PHASE 1 (Political Protections)

Approval of Plan Commission

Approval of Zoning Committee

Approval of Chicago City Council

PHASE 2 (Charter Protections)

"Owner Consents" by 5 abutting properties (AON, BC/BS, 340, 360, 400).

PHASE 3 (Covenant Protections)

Court Approval against  challenges for violating the 1836 or 1839 dedication restrictions.

Note the two sets of 15 adjoining owners depicted in both 1891 and 1999 on this City of Chicago Court Exhibit filed in 1999.------------------>

The 3rd CCM Design for Grant Park (9-10-2007)

These graphics were not provided by CCM officials as requested, but were obtained on the internet and are believed to be similar to the graphics presented on 9/10/2007. (Note side view is intentionally missing)

Section View Looking South shows 3 levels of Randolph

20,000 sq.ft. Park  space

Proposed Traffic Turn-a-Round will not benefit the current needs of 340 or 360.

View North from Daley Plaza

<----- Park Space has view to Columbus

(Transferred to Chancery Div. with same case number.).

The glass entrance pavilion on upper Randolph is slated to be 20 feet high (3800sq.ft.), and four large "skylights" will rise out of the ground in the park. Two of the skylights will be "as big as houses" - 32 feet high, about 50 feet wide. Note that SIDE VIEWS are NOT PRESENTED that would reveal "dedication restriction" violations of 51' above the ground (32'+19').

Website correction: Should read -"Initial Construction of original facility" limited to 400 foot frontage on Michigan Avenue. (Has expanded 7 times the original court reviewed footprint in 116 years)

20' above Randolph 3800sq.ft.

51' above Daley Plaza ground------------>

Upper Randolph eastbound --->

Middle Randolph    Mid.Col. garage ent.

Lower Randolph......garage entrance

CCM must explain how to drive from the Upper Randolph Drop Off to EITHER Middle Columbus garage entrance OR Lower Randolph garage entrance.

Had to move Ice Rink  south in this graphic  because proposed building VOLUME is 12+ times larger.

<--- Westbound Upper Randolph

---------------------------------------------

Expanded 7 times original area.